A photo of two new MiG-29 fighters built for the Egyptian Air Force has appeared on the Internet.
bmpd
.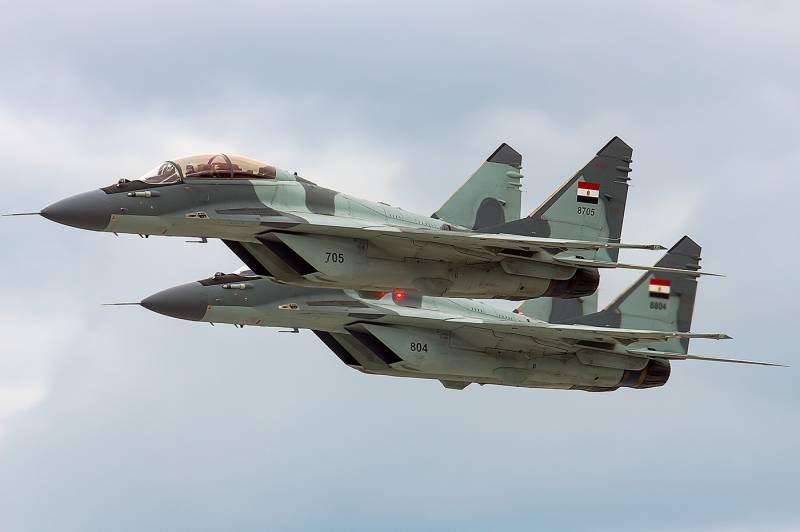 Single MiG-29M Egyptian tail number "8705" ( "705") and double MiG-29M2 Egyptian tail number "8804" ( "804") built on the production complex number 1 JSC "RAC" MiG "," in Lukhovitsy ( Moscow region).
The resource reminds that the contract for the supply of more 50 fighter jets to Egypt, MiG-29М / М2, was signed by Rosoboronexport JSC in May 2015 of the year.
The first aircraft under this agreement were manufactured at the Production Complex No. 1 of JSC RAC MiG in Lukhovitsy at the beginning of 2017. Although the first batch of fighters had already been handed over to the Egyptian Air Force, according to the resource, their actual transfer to this country had not yet begun.
In February, 2016, Deputy General Director of the Russian Aircraft Manufacturing Corporation "MiG" JSC, Alexei Beskibalov, informed that Rosoboronexport in April 2015 signed a contract with "more than 50" MiG-29М / М2 fighters of new construction "with one of the countries of North Africa", the first two aircraft must be shipped at the end of the year 2016.