Deputy Defense Minister Yury Borisov said that the fifth flight of the fifth-generation Su-57 fighter with new engines, designed specifically for this vehicle, will take place this fall.
According to him, promising
aviation
the front-line aviation complex is already ready for mass production today.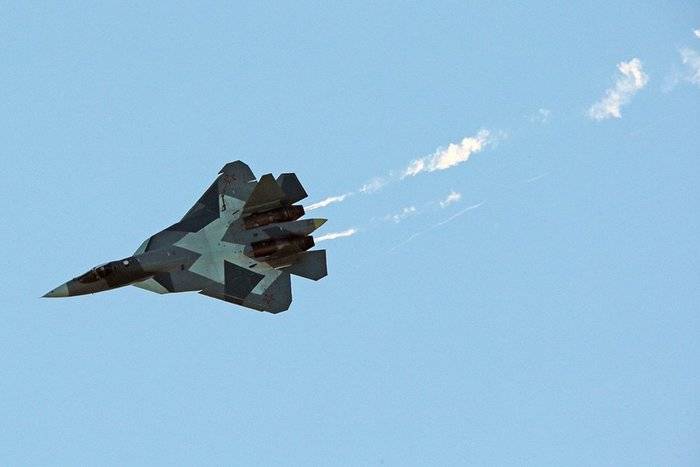 The aircraft confirmed a number of flight tactical characteristics that we present to it. New engines will provide him with supersonic cruising speed
- told Yuri Borisov in an interview with the newspaper "Military-Industrial Courier" -
At the same time, the adoption of one type of weapon or another requires the conduct of state tests, the first stage of which is coming to an end. Of course, there is still work to be done at the second stage; it will show the real readiness for release.
Recall now Su-57 flies on the intermediate engine AL-41Ф1, an upgraded version of the power units for the Su-27 family. The new engine, known as the "30 product", will have increased thrust to 17,5 - 19,5 tons and increased fuel efficiency. It is with him that the aircraft will be launched into mass production.
The first deliveries of a super modern fighting vehicle to the troops should begin in 2018, reports
WG-Force