The US continues to push Russia for compliance with the INF Treaty and does not exclude military measures to increase pressure on Moscow, reports
RIA News
Statement by the Head of the Joint Chiefs of Staff Committee, General Joseph Dunford.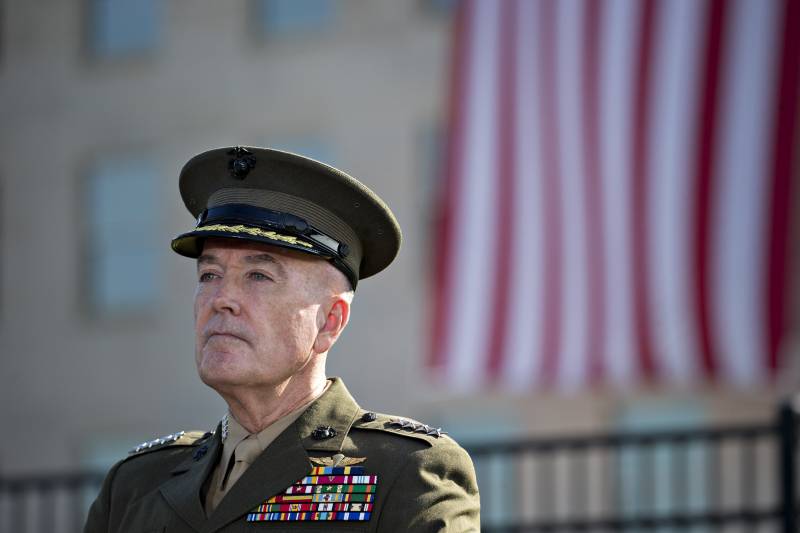 We will continue to interact with Russia directly and together with our allies to encourage them (Russia) to return to full and controlled compliance with the INF.
says Dunford's written responses to questions from the US Senate Committee on Armed Forces.
He stated that Moscow, unlike Washington, did not comply with the treaty, and called this situation unacceptable.
The US administration is conducting an in-depth review of Russia's actions on violating the INF. The review will include recommendations for an appropriate US response, which will contain potential military measures to increase pressure on Russia to return to full and controlled compliance with its treaty obligations.
The document says.
According to the general, the United States intends to develop "both defensive and offensive capabilities" so that Russia "does not receive a military advantage by violating the treaty."
Earlier, Secretary of State Rex Tillerson said that Moscow had violated non-proliferation agreements.
weapons
mass destruction and attempted to weaken the independence of the IAEA. The Russian Foreign Ministry called these accusations unfounded and noted that the Americans do not bother to search for evidence.