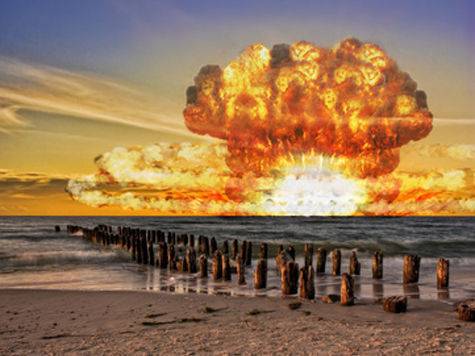 Official Tehran is preparing for a new round of confrontation with the United States. Donald Trump is clearly aggravating relations with Iran, and it's time for his leadership to think about what will happen next, that is, after the confrontation with Washington takes more open forms.
Sanctions sanctions discord
Iran is not afraid. Today, the situation for him looks much more acceptable than ten or twelve years ago, when Tehran decided to develop its nuclear program and faced a sharp increase in political and economic pressure in its address.
And here the point is not even that today the Iranian army is one of the strongest in the region and is not very afraid of Israeli or American raids
aviation
.
The C-300 missile systems, recently delivered by Russia, reliably covered the Iranian sky.
The most important factor in the tranquility of official Tehran was the creation of an alternative American global economic system centered on China. The military, political, and economic union created by Moscow and Beijing makes the isolation of Iran virtually impossible today.
Moreover, on the issue of anti-Iran sanctions, the West today is far from united. European countries are already looking askance at Washington, which has drawn them into a senseless and ruinous economic war with Russia. They do not want to attack the same rake again and again, especially against the background of huge problems with Middle Eastern refugees.
A confrontation with Iran can only exacerbate this problem.
So, we see that Tehran is ready for sanctions. But in this
stories
There is another very interesting "North Korean" moment.
Iran's missile program
The missile programs of the DPRK and Iran are quite intertwined. Pyongyang was originally for Tehran was the main supplier of rocket technology. Many Iranian ballistic missiles are, in fact, copies of North Korean missiles, which were then improved by Iranian specialists.
During the Iran-Iraq war in 1980, the DPRK became the main supplier of BR to Iran. Initially, these were copies and improved models of the good old Soviet rocket P-17.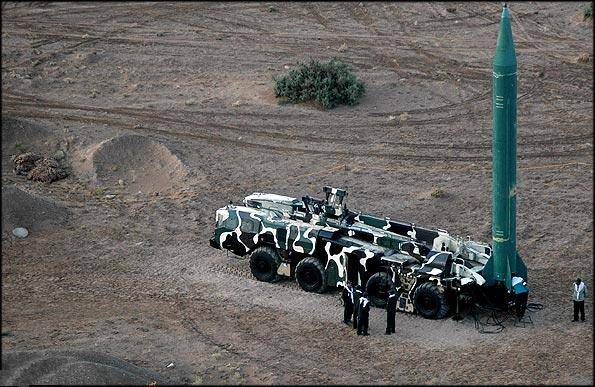 After the war, North Korean experts helped Tehran to create their own production of such missiles. From this, in fact, the Iranian missile program was launched.
Today, the Iranian army is armed with the Shahab-3 long-range (medium) ballistic missiles. It was created on the basis of the North Korean "Nodon" rocket and today is capable of throwing warheads with a mass of about 1 tonnes to a range of up to 1300 km, and light warheads up to 2000 km. She initially worked on liquid fuel. Then the rocket was equipped with solid-fuel engines, and today its version of "Shahab-3D" is the main component of Tehran's "missile deterrence".
But Tehran did not calm down on this. As soon as solid-fuel Shahab-3 began to take over combat duty, Iran began developing a more modern missile. This program is known as "Sajil" ("Sajil-1" and "Sajil-2").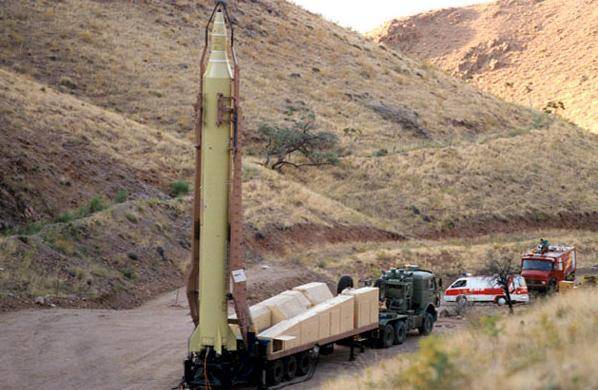 There is another name for it: "Ghadr".
Apparently, the Iranians continue to experiment creatively with Shahab-3, trying to get the best possible characteristics and the widest range of tasks that it solves.
Now the BBs of the rocket check their GPS trajectory, and one of them is even capable of striking large enemy ships.
This can also be attributed to the recently tested rocket "Khorramshahr."
So, we see that the missile programs of Iran and the DPRK dispersed and began to develop in their own way. But today there is something in each of them that makes them very useful to each other and dangerous for potential opponents.
What is interesting in the missile programs of the DPRK and Iran today.
In many ways, they complement each other, and this is very dangerous for the United States and Israel.
North Korea already has a nuclear charge, and they are working on its miniaturization. Iran has a working platform for breeding warheads (and, by the way, for a long time).
One of the versions of the warhead (which is about 10 years old) "Shahab-3" has 5 BBs weighing 220-280 kg.
The technology of separable warheads (MF) is quite complex, and it is not particularly needed for the removal of conventional warheads. It has always been developed and used precisely for nuclear launch vehicles.
weapons
, because the total destructive power of 5 close nuclear explosions in 100 kt is more than one with 500 kt. In addition, they create much more problems with missile defense systems. There is no great sense in splitting up a normal charge. Probably, Iranian experts, despite official assurances, still developed their own nuclear charge, and at the same time, the MIRV technology for their ballistic missiles. Tehran was forced to freeze the program on "Yadren-baton" reluctantly, but the creation of the program for the creation of the MIRP was completed ...
As we understand, if Tehran and Pyongyang agree, then very soon the first will receive their nuclear charge, and the latter will solve the problem of equipping their missiles with divided warheads.
And it is possible that this is what makes the United States and its regional allies very nervous today. By giving impetus to the exchange of experience between Iranian and North Korean experts in the field of nuclear missile technology, they can get a chain reaction of problems with which they can never cope.