The frontier department of the Federal Security Service of Russia in the Republic of Crimea has announced an electronic auction for the supply and installation of full-height barriers at the border of the Crimea and Ukraine. This is stated in a notice posted on
Online
RF public procurement.
The contractor of the state contract will have to build a fence in the Krasnoperekopsk district with a length of 49,5 kilometers per 212,9 million rubles.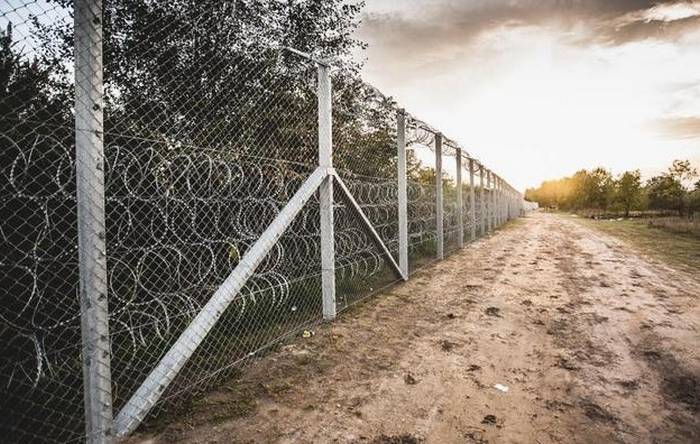 The customer requirements state that 16,5 supplies thousands of welded panels with a height of 2,4 meters and a length of 3,5 meters. The design will be insurmountable for violators of the state border thanks to the steel visor and reinforced barbed tape. The supplier of the products must ensure the warranty period of operation of the fence 10 years.
The terms of the state contract stipulate the delivery time of the goods - by November 20 2017 of the year, and the deadline for the works - by December 20 of the 2017. The electronic auction will take place on October 16.
The installation of the fence on the border with Ukraine is due to the need to strengthen the protection of the northern borders of the peninsula. Recently, examples of attempts to illegally cross the border, bypassing the official checkpoints of Dzhankoy, Armyansk, and Perekop, are increasingly getting into the reports of the FSB border guards in the Republic of Kazakhstan and Sevastopol. Border guards detain citizens of Russia and Ukraine who are wanted for committing criminal offenses in their country and seeking to escape punishment in a neighboring state. Also, the "transparent" border attracts sabotage and reconnaissance groups, whose members have already been detained several times in the Russian Crimea.