Official representative
Ministry of Defence
Major General Igor Konashenkov of Russia, during the briefing, reported on a new phase of air strikes against the positions occupied by terrorists in Syria. The Tu-95MS strategic bombers delivered strikes, using air-launched cruise missiles against ISIL (* prohibited in the Russian Federation) and "Frenta al-Nusra" (*) fighters. Bombers went up to the sky from the Engels airfield in the Saratov region.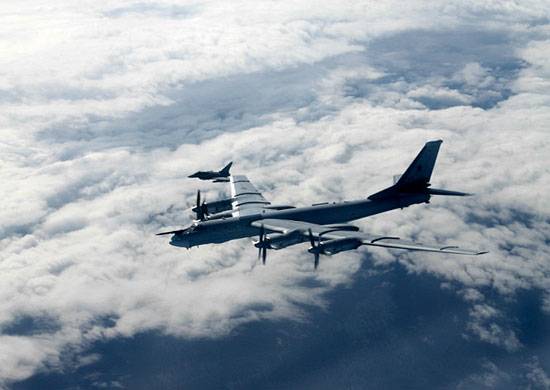 From the message of General Konashenkov:
In 12 hours 6 minutes, strategic missile-carrying bombers Tu-95MS struck cruise missiles at targets of international terrorist groups in Syria. In the airspace of the SAR, the crews of strategic rocket carriers carried out launches of X-101 cruise missiles on the opened intelligence of the most important IG (*) and "al-Nusra" (*) objects in the Deir ez-Zor and Idlib provinces.
It was noted that when the missile-carriers entered the airspace of Syria, they were met for further escort by Su-30 and Su-35 fighters, taking off from the Khmeymim airfield.
Igor Konashenkov:
Terrorist command posts, areas of militant concentration and accumulation of equipment, as well as ammunition depots were destroyed by sudden blows. Objective control data confirmed the defeat of all targets.
In total, Tu-95MS aircraft covered a distance of about 7 thousand km, having completed refueling in the air with the help of Il-78 tankers, and returned to the home airfield.