The head of the Hungarian Foreign Ministry, Peter Siyarto, made a "gift" for the 52 anniversary of the president of Ukraine, Petro Poroshenko. The head of the Hungarian Foreign Ministry said that Ukraine could forget about the European future. Statement by Siyarto leads news agency
TASS
:
Hungary will block any initiatives that benefit Ukraine in international organizations, especially in the EU. We can guarantee that this will hurt Ukraine's future. The authorities of Ukraine made a shameful and shameful decision that should not be ignored.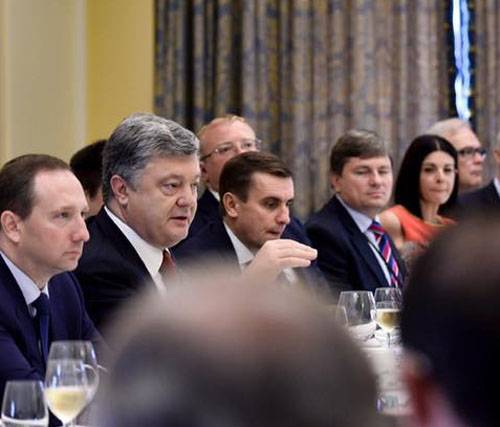 Such harsh rhetoric of the Hungarian Foreign Minister was caused by the signing of the Education Act by the President of Ukraine. The law requires education in Ukraine exclusively in the Ukrainian language. Previously, such a law was called discriminatory in Romania, and the president of that country even refused a planned visit to Ukraine.
According to Peter Siyarto, earlier Poroshenko declared Ukraine as a European country, but "now made a huge step in the opposite direction."
Earlier, Ukrainian Foreign Minister Pavel Klimkin noted that knowledge of the Ukrainian language is "a matter of national security" for Ukraine. I wonder how, according to this logic, would have lived Switzerland, in which only state languages ​​- four?