The US Marine Corps received the first female officer into its ranks.
Press office
Corps reported that the American was able to pass the qualifying stage and will serve in the combat unit on an equal footing with men.
According to various estimates, approximately 10 – 20% of the personnel of the armies of the world are women. However, in the United States, as in most other countries, until recently they were not allowed to serve in combat units. 2 January 2016, this ban was lifted by the US Department of Defense, which opened up approximately 220 000 vacancies for women in the combat units of the US Army.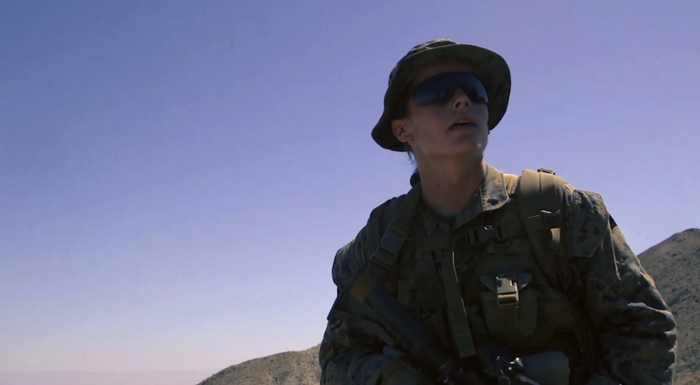 In April last year, the first American entered the service in the combat unit of the American army. The Marine Corps to the last postponed the recruitment of women to military specialties, but in May of this year even released a commercial to attract them. Yesterday it became known that the first woman was able to complete the 13 weekly qualifying courses and received the rank of Marine Officer. At the request of the American military department did not disclose her name. It is known that previously four women had already applied for entry into the combat units of the corps, but were unable to qualify.
The press service of the Marine Corps reports that the admission of recruits started in June and included the traditional 13-week selection, during which applicants were trained in military science in conditions close to combat. Of the 131 candidates, only 88 could be selected (one of them was a woman). The place of service of the new lieutenant will be the 1-I Maritime Division, which is deployed at the base of Camp Pendleton (California).
To date, women are subject to mandatory recruitment in the army in only three countries (Israel, Norway and Burma). In addition, women serve in the army of North Korea (details about the conditions of their call-up for military service are unknown). In the remaining countries, girls serve on a voluntary basis or have no right to join the armed forces at all.
"Warspot"
.