A group of Syrian troops in the province of Hama has recently been reinforced by the Russian MLRS "Hurricane", reports
Messenger of Mordovia
.
Experts draw attention to the fact that the launcher shown in the photo is in excellent condition, as if it had not previously participated in combat operations at all.
"Despite the fact that previously there was information about the presence in the Syrian army 36-ti MLRS" Hurricane ", in fact, the network all the time flashed several of the same machines. It is possible that the rocket launcher in the photo, in fact, has not yet fought, and she has yet to undergo a baptism of fire, "writes the author of the material Roman Katkov.
According to military expert Yuri Lyamin, "even before the war, some reference books and publications claimed about the Soviet Union allegedly supplied at the end of the 1980-s of three dozen Uragan MLRSs, but there was no documentary evidence of such deliveries."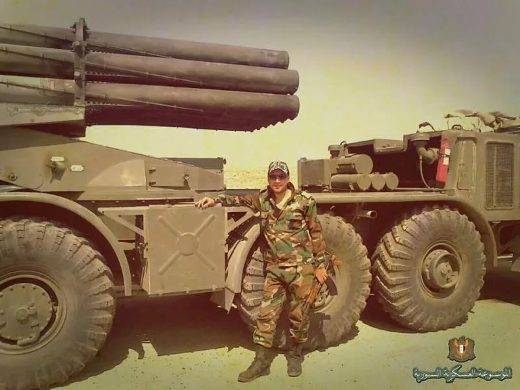 Therefore, there is a strong impression that in reality Syria "first received" Hurricanes only somewhere at the end of 2013 — the beginning of 2014. "They appeared in this country with the more powerful Smerch systems. Until February, 2014, there was no evidence of their use, although by this time Damascus had already used all conventional weapons, right up to the tactical missile systems Elbrus and Tochka, "said the expert.
But from that date, the use of "Tornadoes" and "Hurricanes" by the Syrian army became common, although they were not involved very often.
Lyamin noted that "apparently, we can talk about the delivery of a very small number of cars - probably, Syria received a total of not more than a dozen Tornadoes and Hurricanes together."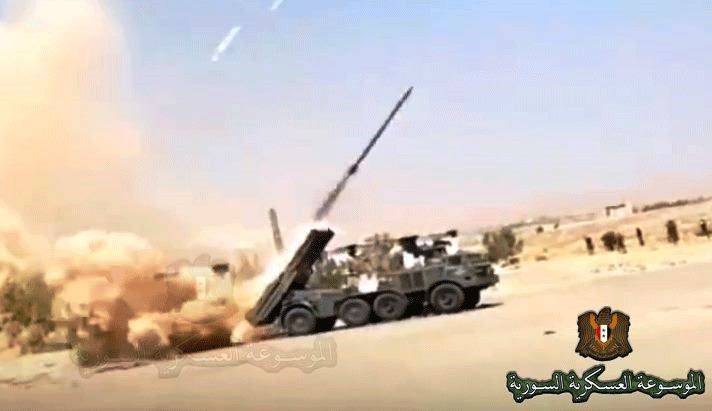 For quite a long time, the "Hurricanes" were used mainly in the south of Syria - in the vicinity of Damascus and the province of Daraa. Then, at a minimum, a pair of installations was sent for operations in the central part of the country. They are currently used in the east of Deir ez-Zor, and now they are seen in Hama.