The Western coalition led by the United States has established several military bases in Iraq and Syria, some of which have now been closed, reports
RIA News
Post press service of the Pentagon.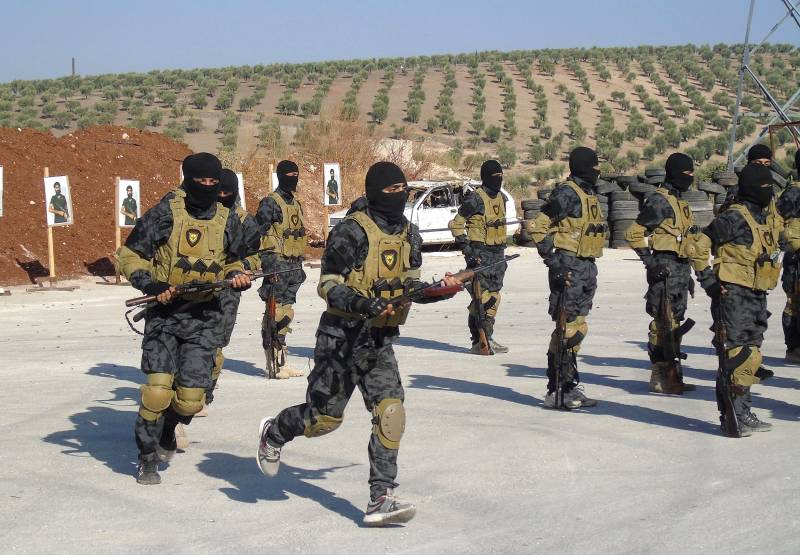 Training Iraqi Kurds
Throughout Syria and Iraq, the coalition has opened and closed several bases, as required by the operational environment, in order to provide effective support to the forces of our partners. The decision to create and close temporary bases is determined by the requirements of the operational situation and the course of the campaign,
Pentagon spokesman Adrian Rankin-Galloway told the agency.
Thus, he commented on media reports that some time ago, the Americans left the Al-Zakf base in southern Syria. As Izvestiya noted earlier, it was done within the framework of agreements with Russia in connection with plans to create de-escalation zones in the SAR.
Regarding de-escalation zones, I advise you to contact the State Department. The Department of Defense (USA) concentrates on the military defeat of the IG (the group is banned in the Russian Federation),
noted the press officer.
At the same time, he confirmed that the United States maintains its presence at the base of At-Tanf (in 70 kilometers south-west of the Az-Zakf base, near the border with Iraq and Jordan).
Coalition and partner forces continue to operate in At-Tanf. The coalition continues its mission to train partner forces in the border region as part of its campaign to defeat ISIS throughout Syria and Iraq. For more than a year, coalition forces in the At-Tanf region have continued to prepare "Mat" for (participation in) counter-terrorist operations against the IG,
said Rankin-Galloway.
"MaT" is the Syrian opposition group "Jaish Magawir al-Saura", which is part of the "Syrian Free Army".
In addition to the base in the At-Tanf area, the coalition (mostly American special forces) supports the Syrian Democratic Forces (SDS) in the provinces of Raqqah, Hasak and Deir ez-Zor.
Earlier, Moscow expressed concern that the Pentagon is building up its military presence in the southern regions of the ATS in violation of international law.