The US authorities intend to limit the flights of Russian military aircraft over the United States under the Open Skies Treaty, reports
Wall Street Journa
l.
The Open Skies Treaty was signed in Helsinki on March 24 1992 by representatives of the OSCE participating States 23. Russia ratified it in May 2001. Contracting parties may fly over each other's territories to control military activities.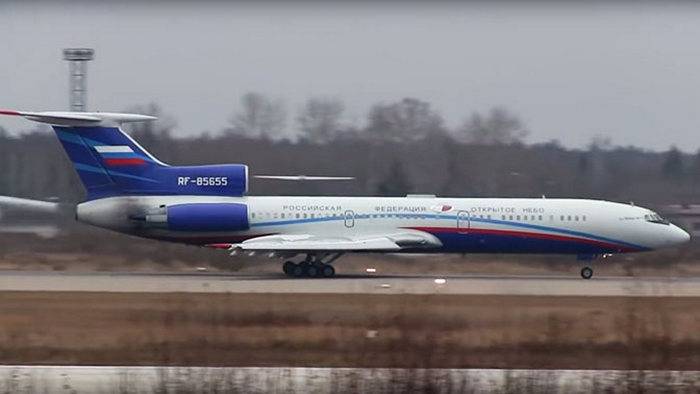 According to the WSJ, the restriction will be the response of the American authorities to the Kremlin's ban on flying over Kaliningrad. Within the framework of the Open Skies Treaty, the range of a reconnaissance flight can be up to 5,5 thousands of kilometers. "Russia has introduced a" sublimit "in 500 kilometers over Kaliningrad," adds the publication.
According to the newspaper, the United States may limit the flights of Russian military aircraft over Alaska and Hawaii.
We want to force Russia to respect the treaty again.
- quotes the publication of an unnamed US high-ranking official.
The US delegation will announce new measures on Tuesday during a meeting of the Consultative Commission of the Open Skies Treaty, which will be held in Vienna, reports
RIA News
At the same time, the Ministry of Defense of the Russian Federation reports that a group of Russian inspectors in the framework of the implementation of the International Treaty on Open Skies plans to carry out two consecutive observation flights on the Russian Tu-154М Лк-1 aircraft over the US territory.
Observation flights will be operated from 25 to 30 September from the Wright-Patgerson open sky airfield with a maximum range of 4 thousands of 900 kilometers and October from 2 to 7 October from the Trais open sky skyline with a maximum range of 4 thousands of 250 kilometers
- informs the Ministry of Defense of the Russian Federation.
The Russian aircraft will fly according to the routes agreed with the observed party, and US experts on board will monitor the use of the observation equipment and compliance with the provisions stipulated by the Treaty.
- added to the military department