The plant "Omsktransmash", (part of the "Uralvagonzavod"), ahead of schedule completed the delivery of special fire engines (SPM) for the Russian Defense Ministry, according to
News
with reference to the press service of the UVZ.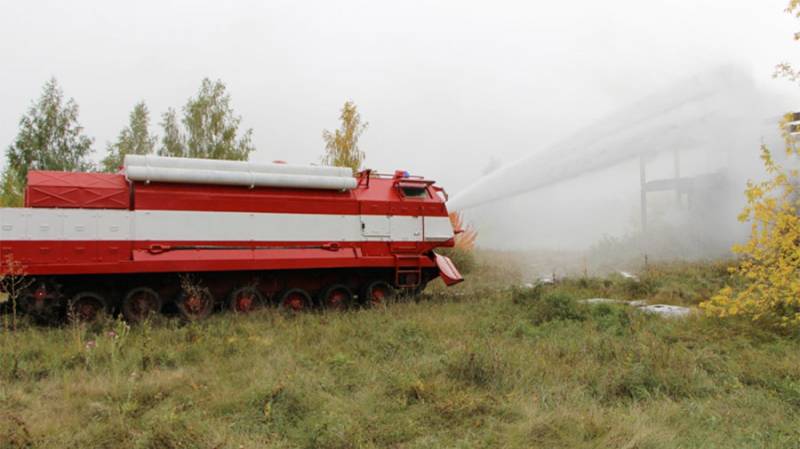 The military two months ahead of schedule received 12 armored vehicles created using units and assemblies
tanks
T-72 and T-80.
In the world today there are no analogues of SPM. Its feature is the presence of an armored cabin, which ensures the safety of the crew when working in hazardous areas, such as fires in ammunition depots. As well as a supply of water and extinguishing agents - 25 cube. m, no other fire truck can accommodate such a volume,
told the chief designer for the experimental development of special equipment Boris Eremenko.
It is reported that "the mass of the machine does not exceed 60 t, the range of" firing "by extinguishing agent reaches 100 m." The machine is accepted for supply in the 2015 year and put into production from the 2016 year. Previously delivered SPMs are serving throughout the Russian Federation.