The referendum held yesterday in Iraqi Kurdistan will lead to increased instability in the region and worsen the situation of its citizens, reports
TASS
State Department spokesman Heather Nauert.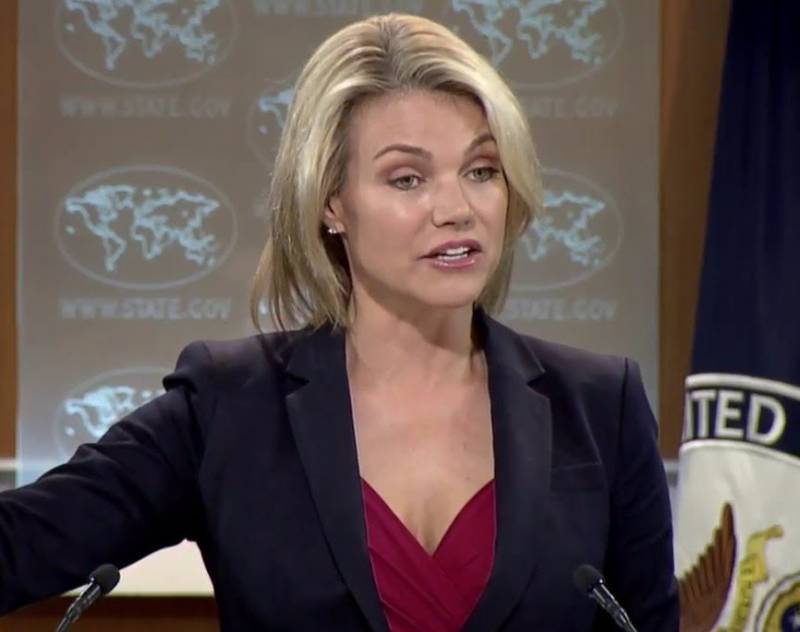 The historically established relations of the United States with the people of Iraqi Kurdistan will not change in the light of today's non-binding referendum. But we believe that this step will lead to increased instability and complicate the situation of the region and its inhabitants,
said naught.
According to her, "the United States is deeply disappointed with the decision of the authorities of the Iraqi autonomy to hold a referendum, including in areas that are not part of Iraqi Kurdistan."
The referendum will significantly complicate the relations of the government of Iraqi Kurdistan with the authorities of Iraq and neighboring states. We believe that all parties should engage constructively in the dialogue in order to improve the future of all Iraqis. The United States opposes the violence and unilateral steps of any party aimed at changing borders,
noted the representative of the State Department.
She recalled that "the fight against the IG (the group is banned in the Russian Federation) is not over yet, and extremist groups are seeking to use instability and differences."
The United States supports a united, democratic and prosperous Iraq,
declared nauert.
Last week, Donald Trump discussed this issue on the margins of the UN General Assembly with Turkish President Recep Erdogan. "They stressed the rejection of the planned referendum and said about the consequences that await (the Kurdistan authorities) if it takes place," the White House press service said.