Rupert Jones, General of the British Armed Forces, commented on the current counter-terrorism operations against ISIL (* banned in Russia). According to Jones, the anti-Igilov coalition makes "all possible efforts" so that during these operations the civilian population does not suffer, but "it suffers."
In the material
The Independent
The following statement is made by a representative of the British generals:
Civilian casualties with such an enemy are inevitable. And all these sacrifices are the necessary price that we all pay to defeat the terrorists.
According to Jones, the victims are "inevitable" also because the terrorists are trying to use civilians as human shields.
One of his examples:
They take people hostage, lock them in the building where the sniper is located. Then they mine the house so that any hit of a coalition projectile caused a powerful detonation.
InoTV
cites several comments by British users of The Independent.
Rubal Khali:
It is a pity that they are not citizens of Britain. Then it would matter.

Rightiswrong:
Where were these generals when the leading media cried and howled about the events in Aleppo? One gets the impression that the NATO bombs are good, and the Russians are bad.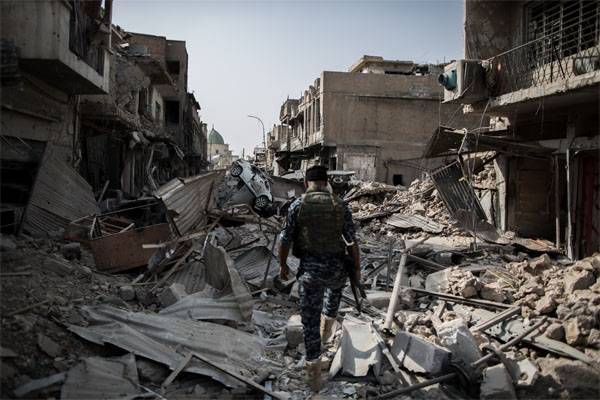 Indeed, everybody perfectly remembers the statements of the same NATO generals, who literally shouted about how "Russians kill civilians in Aleppo". By the way, now new accusations against the Russian Space Forces are coming from London: allegedly Russian planes are bombing civilians in Idlib. The Ministry of Defense of the Russian Federation rejects such charges.