In the Donetsk People's Republic they say that the Ukrainian security forces attacked the observation post of the Joint Center for Coordination and Control of the Ceasefire. It is noted that the Ukrainian security forces attacked an observation post located in the city of Dokuchaevsk.
An official representative of the DPR notes that the shelling began around 22: 00 the day before. Ammunition burst in the center of the city, where the object is located STKKK. Stated that the fire was from BMP-2. In total, the APU fired at least 40 shots.
From the report:
The Ukrainian side is well aware that representatives from Russia and the DPR work in the building - at one time they were among the observers.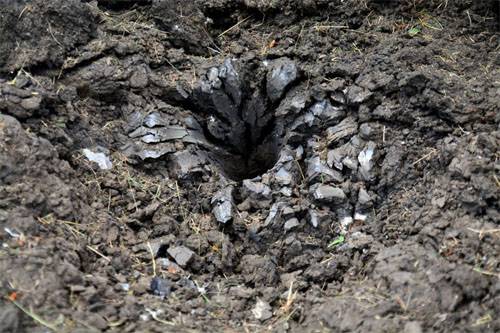 One of the operational headquarters of the OSCE Special Monitoring Group is located in the same building where the observation center of the JCCC is located. At the time of the shelling, representatives of the OSCE SMM were not in the building. For some time now, representatives of this organization have not occupied the premises in Dokuchaevsk for reasons of their own safety.
It is stated that there were no casualties, however, there is significant damage to the building and the city infrastructure located next to it.
In just the past day, the Ukrainian security forces fired on the territory of the DPR more than 120 ammunition of various types and caliber.