Defense Ministry spokesman Major General Igor Konashenkov denies reports of a Russian strike
aviation
on the positions of the Syrian Democratic Forces (SDS, SDF) in the Deir ez-Zora gas field. On the eve of the British agency Reuters reported, citing US-sponsored Syrian Democratic Forces, that Russian planes attacked their positions near the largest gas field.
As Konashenkov emphasized, Russian aviation attacks only the objects of terrorists that have been reconnoitered and confirmed through several channels.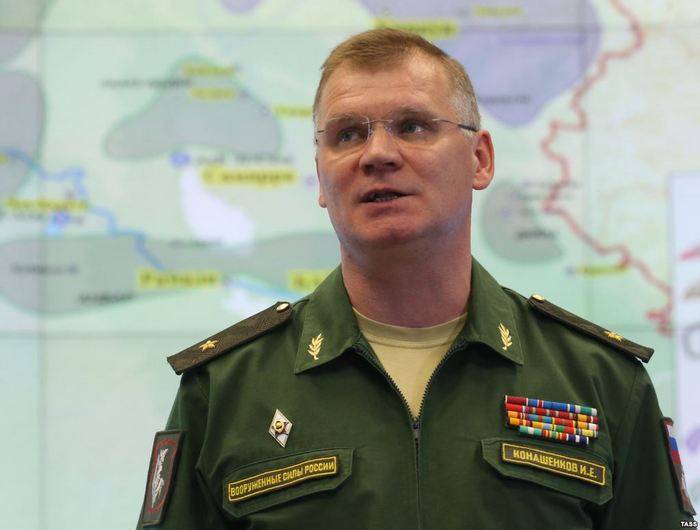 He noted that Russian
Drones
and intelligence, operating around the clock in the Deir ez-Zor area, did not notice the fighting between the opposition and IS militants *.
This is especially true in areas of hydrocarbon deposits in the provinces where ISIS militants * are now putting up fierce resistance to the advancing Syrian troops.
- added Konashenkov.
At the same time, the representative of the Ministry of Defense recalled, Russia did not receive any explanations from the United States about the published photos of the SDS militants and the US special forces, which moved freely in areas controlled by terrorists.
At the same time, the US coalition stated that they were consulting with the Russian military on
the possible
firing positions "Syrian Democratic Forces."
The US coalition is consulting with the Russian military after the statements of the "Syrian Democratic Forces" (SDF) about the shelling
- said coalition spokesman Colonel Ryan Dillon
The SDFs reported indirect shelling near their location. The coalition conducts (negotiations on) the avoidance of conflicts with the Russians and transmits information to ensure compliance with the measures achieved to avoid conflicts.
- Dillon tweeted
RIA News
ISIS * (IG *) is a terrorist organization banned in Russia.