Today, the UN High Commissioner for Human Rights has released a document that states that it is necessary to enforce Ukrainian legislation in Crimea and Sevastopol. The 48-page report is presented at the UN headquarters in Geneva, and it indicates the "primary role of Ukrainian laws" for Crimea. These are the laws by which you can hold a presidential election in three rounds, or those by which you can carry out a coup for foreign financial resources?
The following fact draws attention to itself: the UN Human Rights Office has made its findings based on monitoring of public opinion. At the same time, the UN does not hide the fact that monitoring in the Crimea itself was not actually carried out - for the simple reason that there is no representative office on the peninsula. The survey was carried out "remotely", and first of all not at all in the Crimea, but in the territories controlled by Kiev.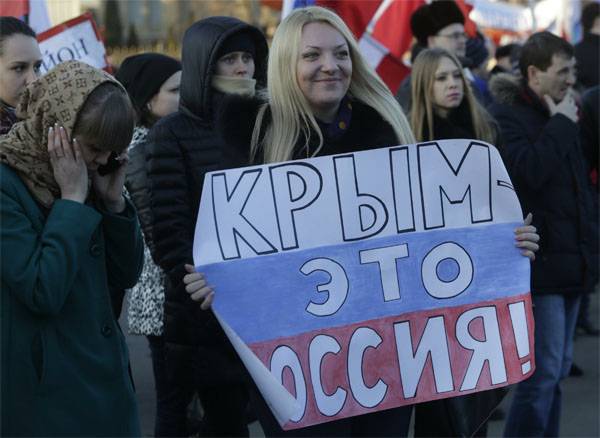 From the report:
(...) the laws of Ukraine should be applied in Crimea in accordance with resolutions 68 / 282 and 71 / 205 of the UN General Assembly. (...) Russia should stop the implementation of legislation on extremism, terrorism and separatism in order to criminalize freedom of speech and peaceful behavior.
The second part of the requirements for the Russian Federation is truly surprising. That is, Russia should not engage in the pursuit of terrorists, even if their guilt is fully proven? It turns out that the UN administration is trying to stand up for the protection of terrorism under the guise of protecting human rights.