Ukrainian edition
apostrophe
writes that at the disposal of the editorial board somehow was a document of the American office of Stratfor. In fact, this is the private intelligence of the United States, which acts, for obvious reasons, in American interests. The submission stated that the Stratfor document talks about "Russia's unwillingness to make any concessions on the Donbas in terms of peacekeepers."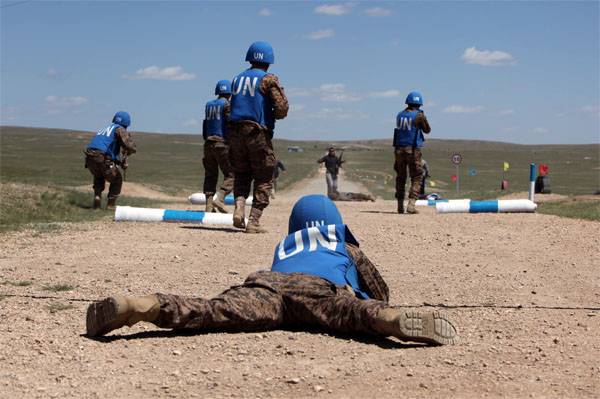 The article says that Stratfor allegedly became aware of the "alternative plan of the Kremlin." American private intelligence, which sends out (as it turns out) analytical calculations to the Ukrainian media, reports that the problem is Moscow's unacceptability of Kiev's initiative and Moscow's unacceptability of Moscow's initiatives. This is an initiative to deploy a UN peacekeeping contingent in the Donbas. As you know, Vladimir Putin proposes to introduce United Nations peacekeepers to protect the OSCE SMM along the contact line, and Petro Poroshenko declares the need to introduce a peacekeeping contingent on the entire uncontrolled territory.
It is strange that Stratfor declares about the "alternative" as if the Kremlin itself had never voiced it. Or is it the notions of the Ukrainian media.
From the material:
Moscow is unlikely to make any serious concessions in the run-up to the March presidential election.
It seems that this is the whole "analyst" ...
Why the Moscow must make concessions, and not the leadership of the country in which the civil war is on for the fourth year, the American private intelligence service does not report.