Another terrorist attack on the humanitarian convoy of United Nations peacekeepers occurred in the African state of Mali. It is reported that several explosive devices were laid along the route of the convoy of troops of the peacekeeping contingent. The explosions thundered on one of the sections of the route between the settlements of Anefis and Gao.
TV channel
Al-Jazeera
reports that as a result of the explosions at least three peacekeepers were killed and five more were injured of varying degrees of severity.
Cohen Davids, commander of the UN peacekeeping contingent in Mali, expressed condolences to the victims:
We are all thoughts with the families of the dead soldiers. We are talking about full support in this difficult time for them, a time of terrible ordeal.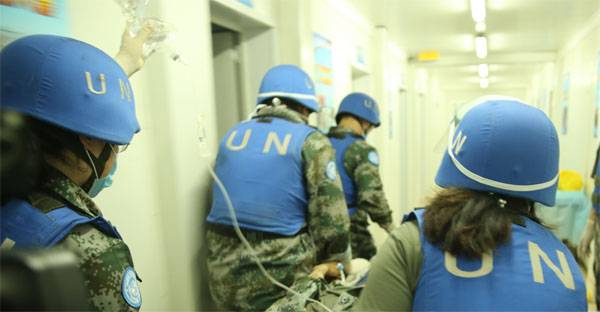 At the same time, Davids added that, despite the frank attempt by terrorists to intimidate representatives of the peacekeeping mission, the UN contingent in Mali will continue its security activities. The mission, called MINUSMA, -
representatives of not only African, but also many European states, including France and the Baltic countries. On the national identity of the dead and wounded is not reported.
In the last 2-3 of the year, the state of Mali has become the most dangerous from the point of view of security of the staff of United Nations peacekeeping missions.