The Ministry of Defense of Ukraine reports that on one of the training grounds of the operational-tactical group "Lugansk" on Saturday, September 23, tactical exercises with crews were held
tanks
by NATO standards
The Ukrainian Defense Ministry reports that the crews of combat vehicles were practicing driving skills in difficult terrain conditions with theoretical damage to visual observation units.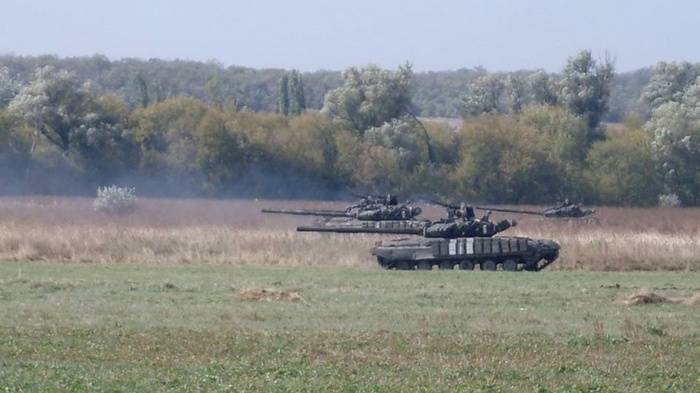 The main difference between these exercises is that for the first time in the Armed Forces of Ukraine, a platoon has an 4 tank. This is very expedient, because during the damage of one tank, another vehicle can evacuate from the battlefield, and a pair of vehicles that remain operational can fully perform the assigned tasks.
- According to the statement of the Ministry of Defense
Also, it is noted that ended with flank shooting exercises from the course in the conditions of raid actions, as well as tank "swings" with the transition of a tank platoon to the offensive without the use of ammunition.
According to the information, elements for training were borrowed from the "Strong Europe-2017" tank competition in Germany, taking into account the experience of the military acquired in the ATO.