Russia is negotiating with law firms and collecting documents for going to court about the seizure of Russian diplomatic property in the United States, said Foreign Minister Sergei Lavrov on the TV program "Results of the week" on NTV.
We are doing this (document collection. - approx.). We talk with lawyers, collect information about which law firm has some opinion in the preliminary plan. But this thing is - we will not delay, but here we should not hurry
- he said, commenting on the information that Vladimir Putin ordered the Foreign Ministry to collect documents in order to go to court about the Russian diplomatic property in the United States.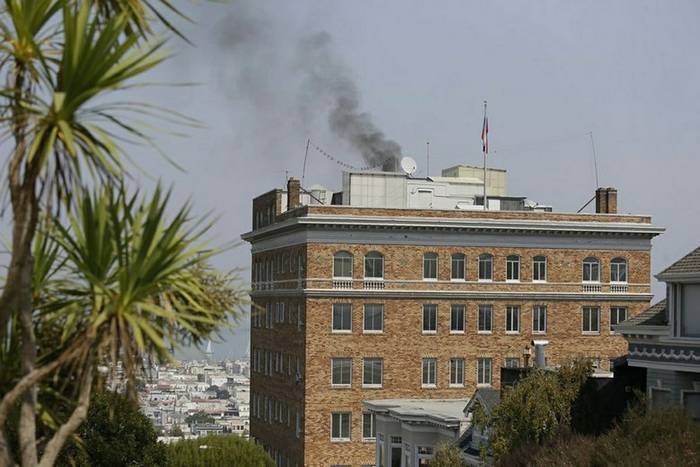 US authorities 31 August demanded the closure of the Russian consulate in San Francisco, the building of the trade mission in Washington and the rented premises of the trade mission in New York, citing the answer to the Russian proposal to reduce the number of employees of the US embassy. Russian diplomats met this requirement on September 2.
On the same day searches were conducted in the buildings of the consulate general and the Russian trade mission in Washington. Foreign Minister Sergei Lavrov called these actions a gross violation of international law and added that Moscow is ready to go to court. The representative of the State Department after the searches said that the events were held after the closure of diplomatic objects and did not contradict the law, reports
RIA News
.