In the event of the US withdrawal from the atom agreement, Iran can return to its nuclear program, which will remain peaceful,
RIA News
Statement by Iranian Foreign Minister Javad Zarif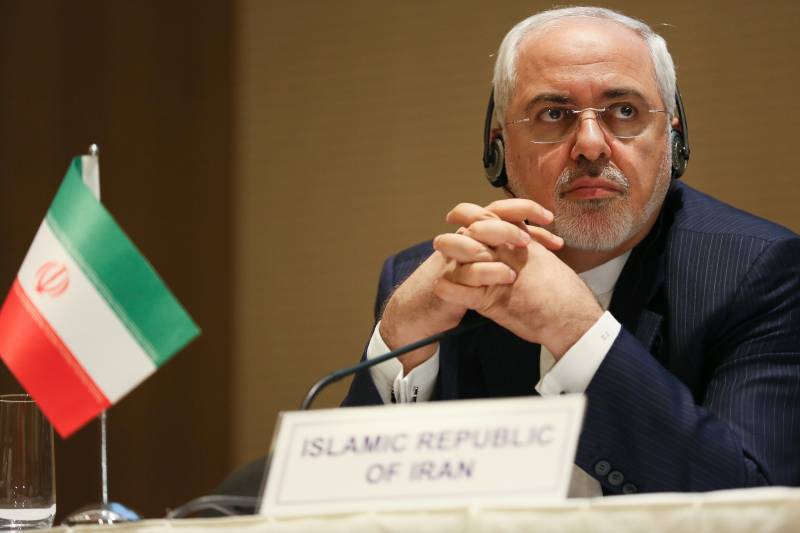 Certification in the United States is not part of the transaction, it is an internal procedure of the United States, it does not relieve President Trump or the administration of responsibility, because the only authority on verification under the transaction is the IAEA. Iran will consider the results of this process and consider the opportunities it has. Iran has a number of opportunities that include withdrawing from the agreement and returning to the nuclear program at a faster pace. This program will remain peaceful, but will not touch or accept the restrictions that we previously adopted,
Zarif said on CNN, answering the moderator's question what Tehran will do if Trump carries out his threat and withdraws from the agreement.
According to the minister, in the nuclear agreement "there are no rules that would imply Iran's refusal from the peaceful nature of the nuclear program in the future." And those who think otherwise are only "intimidated by the threat of Iran," he added.
Zarif also drew attention to the fact that the United States, with its position on this agreement, "calls into question its own authority" when concluding other international treaties.
In addition to the unpredictability that can sometimes work, the US also demonstrates that they cannot be relied upon,
he noted.
Seven reports by the IAEA have shown that Iran is a partner you can rely on. I hope the US will reconsider its position and show that you can rely on them too,
concluded the foreign minister.