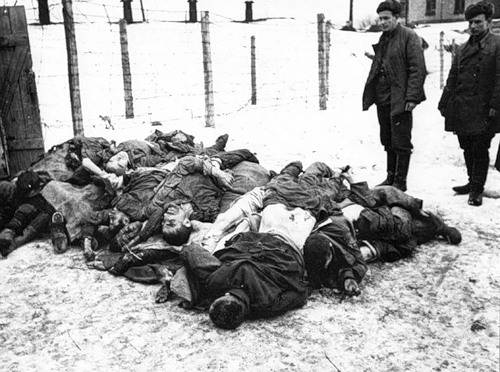 The fact that there was a village here is only reminded by large, half-ruined and mud-smoked mud-brick kilns with wide open mouths and square eye sockets standing like monuments over graves.
Burned black skeletons of age-old trees crowded around the stoves, resembling unhappy people with arms outstretched up, and as if they were turning to the Almighty, begging for mercy from him, but without waiting for it, they burned down and are now so frozen that everyone can see and see , that there is never any God in the sky and there is not! ...
Around here, homemade iron beds with openwork, curved backs, bent in the conflagration, are lying around the stoves. There are also large and small cast-iron and clay pots. And on the sides and in front of the stoves, through the soot, naive and amusing pictures written in chemical ink are viewed: "Sunflower Baskets", "A Litter with My Divchina", "Kittens with a Ball", "Fighting Roosters" and "Chickers with Chickens" ... We are slowly moving along the street.
In the center of the village, as in any, stands the crane with a high raised empty wooden bucket. We hurried to the well, hoping to take a sip of fresh and cool water ... We lower the wooden tub down. The bucket hits something incomprehensible, but not on the water surface, as if the well had dried. We take out the bucket and see blood on it ... Everything is clear, the Germans dropped corpses into the well ...
Not far from the well, the corpses of completely naked women and even young girls are again visible. We covered them with our cloaks and went, completely depressed, on ...
In one of the stoves, I saw a large and slightly scorched gray cat. He lies on his stomach in a classic pose, picking up his paws and putting a bushy tail next to him. His sad look is completely indifferent to the whole world.
The cat does not pay any attention to me and is not going to run away. I had a doubt: "Is he alive?" And suddenly I saw tears flow from his eyes. So, alive ... I really wanted to stroke this cat, but I did not dare, because I did not deserve it ...
At the end of the ashes, we saw an almost ghostly female figure that suddenly appears in the smoke and also disappears. She, apparently, has long been waiting for us here at the edge of the road. We approach it closely and stop ... The woman, even to the extreme, is exhausted, but stands straight. Her ash-gray, thick and wavy hair, to the waist, suggests that she is still young. Her head and face are parchment skin stretched over the skull. Pointed and thin nose-beak and deep-down eyes, powerless lowered bony arms and legs-matches suggest that we face a man who came out to meet us from the next world. We are afraid to ask her about anything because life is barely warm in her. One of the elderly infantrymen, who still has water, pours it into a glass and serves it to her. She took the cup in her thin and trembling fingers and slowly drank it with pleasure. Then she returned the empty cup, saying in syllables: "Spa-si-bo-chki, but you are late." Having uttered these words, she fell into the arms of the infantryman, who stood closest to her. Her head hung back with her eyes open, and her arms hung like empty sleeves. We realized that she was dead ...
Finally, we were on the outskirts of the village and thought that everything was over. But the worst thing we saw only here. Here they are - all the inhabitants, from young to old, lie near the road. The infantrymen, exposing their heads, slowly move past the several hundred women, old people and children who have been shot. We are heavy and ashamed. I cry bitterly, choking with anger and rage. In my thoughts I swear to avenge the Vlasovites and Fritz for this atrocity! And I will perform it very soon! "