UN Secretary-General Antonio Guterres during a meeting with Kazakh Foreign Minister Kairat Abdrakhmanov, held on the margins of the UN General Assembly in New York, expressed support for the Syrian process in Astana, reports
TASS
message of the press service of the Kazakh Foreign Ministry.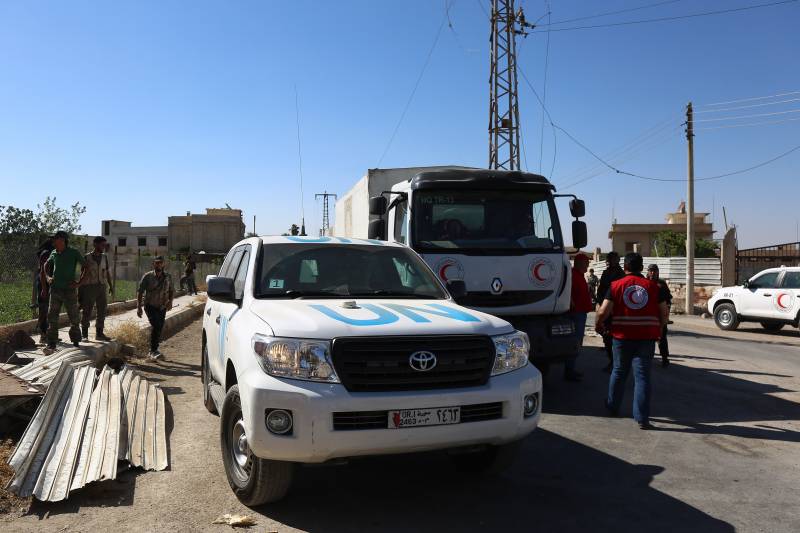 We fully support the Astana process on Syria and express our gratitude to Kazakhstan for its peacemaking efforts. Reaching an agreement on de-escalation zones is absolutely critical in this difficult time,
quoted by the press service of the word Guterres.
It is reported that the special representative of the UN Secretary General for Syria, Staffan de Mistura, and the Assistant Secretary General for Political Affairs Miroslav Jenca also participated in the meeting.
"The UN Secretary General conveyed greetings and best wishes to the President of Kazakhstan, Nursultan Nazarbayev. He warmly commented on his visit to Astana at the opening of the exhibition Expo-2017 and the SCO summit. Kazakhstan, according to Guterres, is an exemplary country in implementing the sustainable development agenda up to 2030, "the release said.
Recall that the 6-th round of negotiations on the CAP was held in Astana on September 14-15.
Since the beginning of May this year, four de-escalation zones have been created in Syria. The corresponding agreement was reached in the capital of Kazakhstan by representatives of Russia, Iran and Turkey. By now, three zones are fully functioning: in the south-west of the SAR, in Eastern Gute (a suburb of Damascus), and in the area of ​​the city of Homs. The fourth zone includes the province of Idlib and parts of the neighboring provinces - Aleppo, Latakia and Hama.