After a military parade dedicated to the 37th anniversary of the start of the Iran-Iraq war, which Military Review reported in one of
News
, Iranian leadership made the final decision to conduct missile tests. It became known that a ballistic missile was launched, the range of which is over 2 thousand km.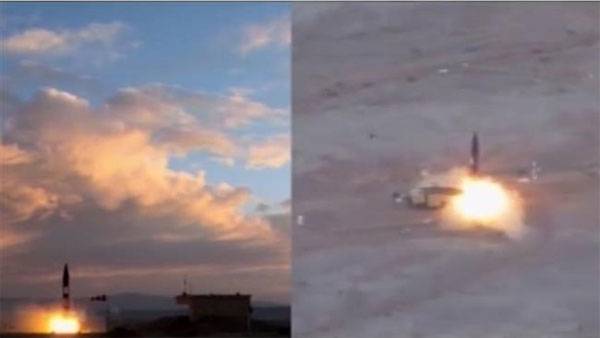 According to the channel
Press-TV
, the test was actually performed on the night from Friday to Saturday. At the same time, the launch site of the Iranian ballistic missile is kept secret.
The Iranian military command reports that a missile was being tested, capable of carrying several warheads at once. The missile fell in a planned location at another Iranian military training ground. The tests were ultimately successful.
Earlier, US President Donald Trump said he was ready to cancel all the "deals" concluded by the previous administration with Tehran. In response, the Iranian side intensified work in the missile industry, which resulted in the testing of a ballistic missile.
They managed to react to the Iranian missile launch in Israel. It is stated that Iran deliberately "went to the provocation during the ongoing session of the UN General Assembly." Recall that Trump from the rostrum of the United Nations General Assembly again called Iran "a rogue state." And who provokes whom?