The use of sea-based Russian-made Calibr cruise missiles at terrorist facilities in Syria is justified in a number of aspects, including those that are in line with the combat coordination of crews and the development of seafarers in a combat situation of the latest
weapons
, as well as the effective damage to international terrorists. This was stated by the former commander of the Baltic
fleet
(2001-2006) Admiral Vladimir Valuev.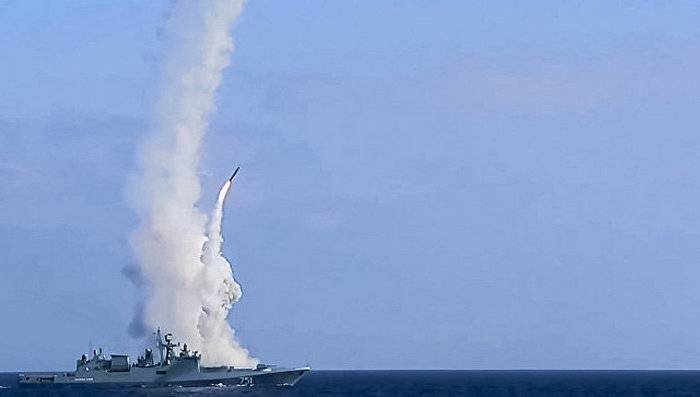 RIA News
quotes the words of the admiral:
The use of submarines with "Caliber" in the composition of the compounds is fully justified. Calculations of the correlation of forces of the parties are made, and on the basis of calculations, the methods and type of weapons to be used are determined. Our command very competently uses Caliber cruise missiles against the enemy. Coordination is carried out in combat training grounds. It is very expensive: practical missiles are used without a warhead. In this case, it is possible to combine the combat coordination of the crew with real combat operations. The use of rocket weapons is not in the conditions of the landfill, but in the conditions of hostilities on the basis of calculated data and the rules of warfare - this is fully justified, and, I think, even more profitable than just mastering them in landfills
- noted Valuev.
According to him, "the same missiles are used in the landfills, only, as they say, there is no particular effect."
Here at the same time combat tasks are solved. So it is very correct that the latest missiles are used. Expensive or not, it is necessary to calculate the value of objects destroyed by "Caliber". I believe that the damage inflicted on terrorists exceeds the value of our ship-borne missiles.
- said the source
He stressed that in any case, achieving victory over international terrorism and strengthening Russia's military security justifies the costs of using expensive weapons.
By the way, checking the effectiveness of the latest weapons in combat conditions will make it possible to further modernize it, taking into account the identified shortcomings
- Admiral added.