The former speaking ATO helmet Dmitry Tymchuk published a post on a Facebook page where he is indignant about the allocation of land to the so-called "ATO veterans". If earlier in Ukraine, "ATO veterans" expressed outrage at the fact that the land plots promised by the authorities are not allocated to them, now they are outraged at the quality of the plots themselves.
Of
ARTICLES
Tymchuk:
If this is trolling the participants of the ATO from the village council, it is hardly successful.

A group of officers participating in the ATO from the Kiev garrison, after a long red tape, finally received land plots that they were required by law. Abramovsky Village Council (Vyshgorodsky district, Kiev region) allocated land in the village of Savenki. But the officers' joy remained exactly until the moment when they saw these sites with their own eyes. After that, the joy is completely gone. For plots allocated ... on the trash.

I would suggest that the head of the village council build himself, his beloved, his modest mansion at the dump. And enjoy the wonderful autumn sunsets from the fragrant mountain of domestic waste.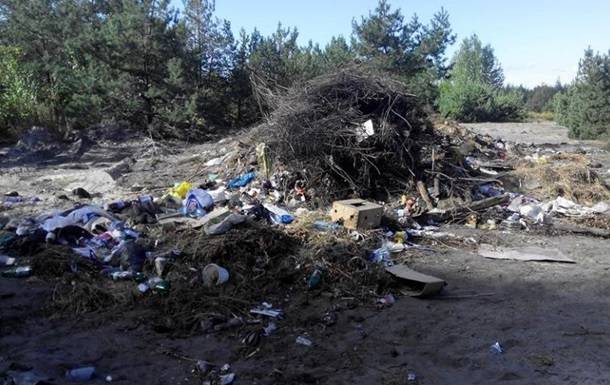 The fact that land plots are allocated in a conservation area, which the residents themselves turned into a spontaneous dump, is not particularly worried by "ATO officers". It does not matter that the "heap of garbage" captured in the photo can be removed with your own hands in a couple of hours. Or Ukrainian "veterans" are not used to work, even in their own land? ..