On the GAZ-3308 "Sadko", located in the Syrian army, install various types of weapons - Nizhny Novgorod machines turned into a multiple launch rocket system, self-propelled artillery installations with various, including anti-aircraft guns, writes
Messenger of Mordovia
.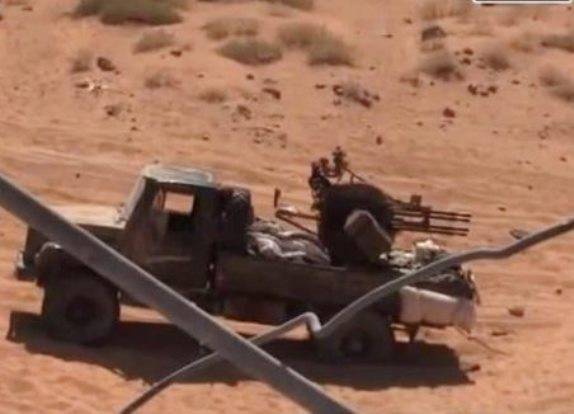 According to Syrian sources, the most common option was with the 23-mm unit ZU-23-2. "However, such an artillery system during the shooting strongly shakes the car, and therefore the accuracy leaves much to be desired. The 14,5-mm installation ZPU-4 is more suitable, "notes author Roman Katkov.
According to the information, the Sadko car with four KPV machine guns is found in the conflict zone more often - "the anti-aircraft system created more than 70 years ago serves as a kind of" combat broom "with a solid rate of fire up to 2200 shots per minute."
At a distance of 2 km, the installation is capable of destroying not only the enemy's manpower, but also light armored vehicles, as well as jihad-mobil. According to the author, a bullet fired from this installation "can punch up to 50 mm of armor at a distance of half a kilometer."
"This conflict is interesting because along with the latest technology, the old Soviet
weapon
demonstrating the greatest potential that has been laid by domestic designers. The machine gun veteran of the CPV is still the most powerful serial heavy machine gun, and so far there are no rivals in the world who could fight him, "concludes the publication.