Today, a detachment of ships of the Russian Federation and the People's Republic of China will go to sea as part of the second stage of the joint exercise "Sea Interaction-2017", reports
TASS
with reference to the press service of the Pacific
fleet
.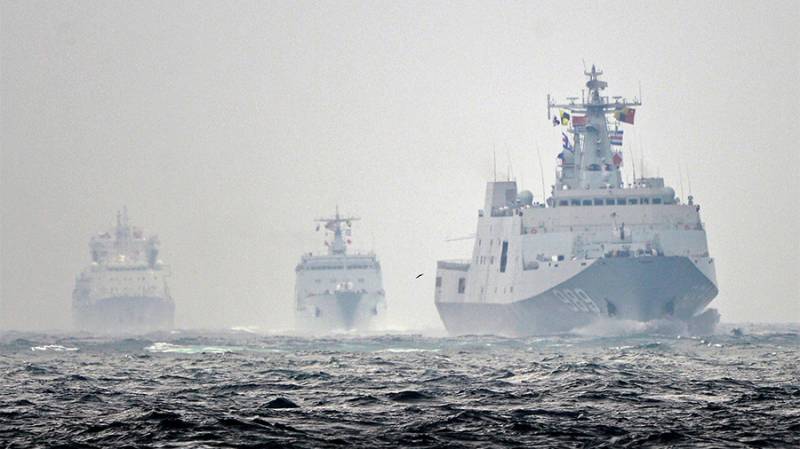 In the maneuvers that will be held from 22 to 26 in September, 11 surface ships and vessels, as well as two submarines are involved in the Sea of ​​Japan and the Sea of ​​Okhotsk. The coastal phase of the exercise took place from 18 to 21 September in Vladivostok.
"The Russian Navy will be represented at the exercises by the large anti-submarine ship Admiral Tributs and the newest Corvette" Perfect ", the rescue ship Igor Belousov with the AU-40 onboard, as well as two diesel electric submarines. Also from the Russian side are involved the rocket boat P-11, the small anti-submarine ship Sovetskaya Gavan, the hydrographic vessel Victor Faleyev and the sea tug MB-93, "the message reads.
The Chinese side engaged the destroyer "Shijiazhuang", the patrol ship "Daqing", the integrated supply ship "Dongping" and the rescue vessel "Chandao" with the deep-water apparatus "Elar-7".
According to the information, "during the marine phase, the military will also work out issues of interaction with
aviation
for which two Il-38 aircraft, two Tu-142M3 aircraft, a Ka-27PS helicopter and a Ka-27 helicopter of the Pacific Fleet's naval aviation will be involved. " Chinese aviation will be represented by ship helicopters Z-9C and Z-9D.
It is reported that "during the maneuvers, it is planned to work out the interaction of the Russian and Chinese ships when performing tasks to protect shipping, as well as an anti-submarine defense training will be held." In addition, the crew's rescue of a conditional emergency submarine laid on the ground at a depth of about 50 meters will be worked out.