Croatia has practical experience of armed conflict on its territory in the 90-s, which can be used to resolve the situation in Ukraine, said Prime Minister Andrei Plenkovic, speaking on Thursday at the UN General Assembly.
We have unique practical knowledge and expertise. This is an important addition to the efforts of the international community in similar situations, such as the implementation of the Minsk agreements in Ukraine. We can draw numerous parallels.
- Plenkovich said.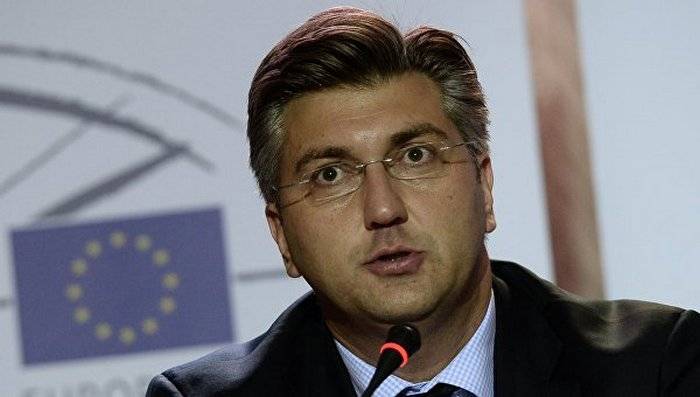 We remind you that the Croatian army and police carried out 4-7 of August 1995 of the year operation "Storm" (Oluja) with the aim of destroying the self-proclaimed Republic of Serbian Krajina (RSK) - the Serbian territorial entity, which was created in Croatia in 1991, with the support of Belgrade.
The operation, during which more than 200 thousands were expelled and more than two thousand Serbs killed, ended with the victory of the Croatian forces, who established control over the fifth part of the country's territory that was lost at the beginning of 1990-s.
At the end of August in Kiev, a meeting was held between representatives of Ukraine and Croatia on the experience of "returning uncontrolled territories", which Zagreb applied during the war in 1990. A working group on cooperation between Croatia and Ukraine was even set up to transfer "experience" The Russian Foreign Ministry called this experience unsuccessful.