Ukrainian analytical group
Da vinci ag
which positions itself connected with Reuters, publishes the statement of the head Anatoly Baronin. Baronin reports alleged high probability of a coup in the Republic of Moldova on September 23-25. According to Baronin, a coup d'état in Moldova can be carried out in the interests of the country's current president, Igor Dodon.
Mr. Baronin draws his conclusions on the basis of publication on the official
site MGB PMR
. We give this publication in full:
Currently, mass political protests are taking place in the Republic of Moldova. As a result of clashes between demonstrators and representatives of law enforcement agencies of Moldova, there are victims. On 23, 24, 25 September 2017, in many cities of Moldova, large-scale meetings are planned, which can turn into riots.

The Ministry of State Security recommends citizens of the PMR to take into account these circumstances and refrain from going to the territory of the Republic of Moldova during this period. In cases of extreme need to be in Moldova, take precautions and avoid places of mass gathering of protesters.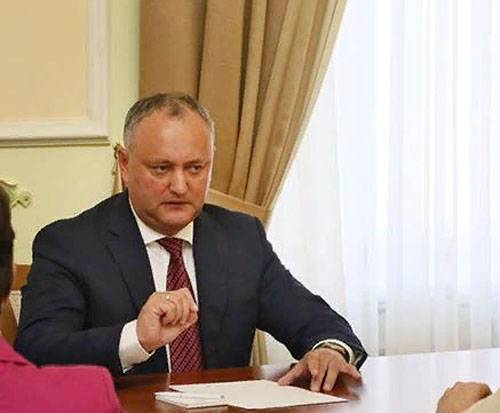 We will remind that earlier the Moldovan government and parliament actually violated the current legislation of the republic and sent the Moldovan military contingent to the exercises in the country in which there is a civil war. Speech about Ukraine. Now Ukrainian "experts" publish speculation about the preparation of a coup d'etat in the Republic of Moldova.