Russia will not supply the Ukrainian "Yuzhmash" components for Zenit launch vehicles that are to be used in the Sea Launch program, reports
Interfax
message source in the rocket and space industry.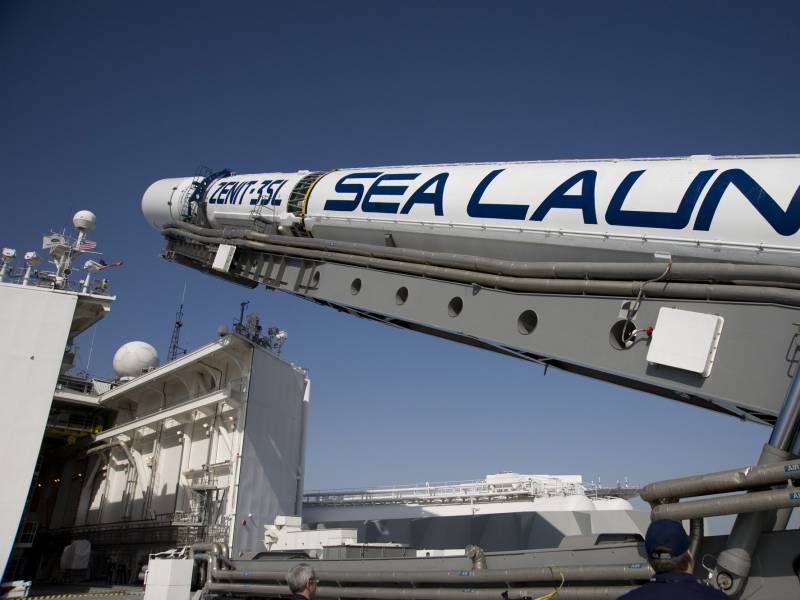 If the Zenith launches from the Sea Launch are resumed, then the first-stage control system and engine of the first stage manufactured in Russia will be supplied, bypassing Ukraine, straight to the USA, the rocket will be assembled and tested in Long Beach,
said the source.
According to him, "similarly, the Zenit launch vehicle can be manufactured to launch the Lybid spacecraft."
The rocket can be equipped with the Russian control system and the first stage engine already at Baikonur,
said the source.
As previously reported, S7, which bought the property of the Sea Launch group of companies last year, plans to launch Ukrainian Zenit launch vehicles from the Sea Launch before 2023.
In the spring of the state enterprise "South machine-building plant them. Makarova "(UMZ, Dnepr) reported that it is resuming production of the Zenit launch vehicle in the interests of the Sea Launch (Land Launch) and Land Launch international projects.
According to Yuzhmash, the company concluded a contract with S7 Sea Launch Limited to supply 12-Zenit missiles for "exploration and use of space for peaceful purposes within the framework of the Sea Launch and Land Launch international programs".
The Lybid satellite, which is planned to be launched into orbit, is intended to form the National Satellite Communications System of Ukraine. Its launch was repeatedly postponed due to various problems and has not yet taken place. Currently, the device is stored in Russia in the ISS them. Academician M.F. Reshetnyova.