Party life in the virtual dimension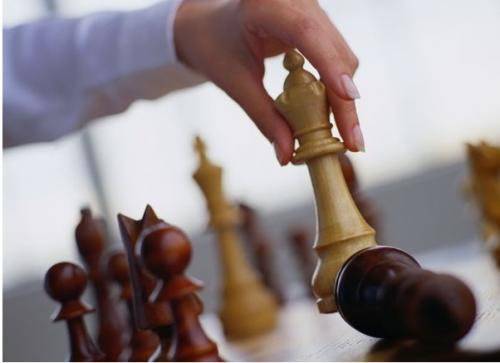 When I hear the statements of some former candidates for the presidency that they almost took away the victory, then, being a professional political scientist and psychologist, I initially hesitate in my assessment. Immediately diagnose megalomania or, nevertheless, search here for some other incentive motives. And I seem to even be able to explain which.
In my opinion, the answer here is simple. A stormy, often overlapping protest is nothing more than a form of existence of the opposition. Only in this way - apparently, the ideology of the opposition forces of all stripes is believed - there is an opportunity to keep at least some part of citizens sympathizing with them in their orbit and create the appearance of their presence in the political arena.
Following this logic, and she, in my opinion, is the only true here, one willy-nilly comes to an impartial conclusion: opposition leaders, who tirelessly branded power, are in fact perfectly aware of their place in the political life of Russia, their real significance and the true degree of their support in society . But they never admit it publicly, because in this way they will in fact sign in their own political impotence. We won't go far for examples.
Take, for example, Communist Party leader Gennady Zyuganov. We must pay tribute to this intelligent and experienced person. In addition to all the other advantages, it is to him that the merit of the resuscitation of the Russian Communist Party, when in the early nineties it was almost completely crushed by the pseudo-democrats who came to power, was credited to him. But does Comrade Zyuganov really think that communist ideas and ideals can be today, in the twenty-first century, really in great demand in Russia up to and including victory in elections? In a country that suffered from the communists, like no other country in the world. Where the communist ideals themselves were distorted and covered with the blood of millions of innocent people. No, probably, in Russia there is a family in which at least one sad
story
from Soviet times. And with such "baggage" to claim leadership in public preferences? I will never believe that Gennady Andreyevich Zyuganov really counts on this.
Let's take another character - the leader of JUST RUSSIA Sergey Mironov. I do not want to offend a person who has faithfully served the authorities on its uppermost floors for almost a decade. Therefore, I limit myself to the statement. Sergei Mikhailovich went to the polls, as he constantly repeated from the stands and on television, to win. And could he win? His State Duma colleague Gennady Zyuganov has the baggage of the seventy-year history of the Communist Party, with all the negative and positive nuances. And what about JUST RUSSIA and Sergei Mironov personally in luggage, except for the vague program and not at all the vivid verbal rhetoric ... And with such a set to count on victory? Mr. Mironov does not look like a young idealist or a romantic dreamer. We simply state: a person with such experience in the highest political spheres couldn't think about victory.
I would like to make special mention of the so-called "surprise" of the past election campaign - Mikhail Prokhorov. As a presidential contender, he also exuded confidence. It is clear that high-level entrepreneurs tend to take on big things and resolve them in their favor. Otherwise they would not be among the hundred richest people in the world. But such people are also characterized by practical sharpness, calculation. And on what, if you take the ideal situation, could Mr. Prokhorov, known so far only as a successful businessman, be able to count? Exclusively on the novelty of his image in politics: a young, fresh and successful character. No more. Consequently, in visible baggage - the desire and money. Both the first and second solve a lot, but not all. Expect to win in this situation - adventurism. Prokhorov also gives the impression of a pragmatist.
So, why am I setting it all up? But to what. When opposition leaders beat themselves in the chest and loudly declare that they are being robbed of votes, that they are being disturbed, they are not allowed to work, then there is a certain guile. The position of the "offended" government is much more convenient and profitable in Russia than the image of cooperating with it. Are there so many representatives of opposition parties working today in the structures of the executive branch? Countrywide - units. A pity, the country needs professional human resources managers. But the example of the well-known Mr. Yavlinsky turned out to be contagious. What is he famous for all his years in politics? The program "500 days", which no one was going to implement, and even his persistent reluctance to work in the government. Or give full power, or do it yourself - this is his eternal slogan. After all, Yavlinsky knew that they did not give power, they took power. But did he really want to take it? It seems unlikely. Thus, for twenty years he has kept the purity and purity of his political clothes, nothing, by and large having done for the country, while living in his virtual political world. Having emerged from it into reality, he "slipped" on the fabricated lists in his support.
What is the benefit for the country from the fact that some politicians have been four for decades, who five times present themselves as candidates for a high Kremlin chair, with full personal awareness of the impossibility of occupying it? Does the country need them and their parties in the form in which these organizations exist today? After all, they are more virtual, not real, and do not affect the overall political processes. For many years, calling for a vote for themselves, they simply deceive the voters, because they have long taken a conformist position and are part of the whole system of government, playing the role of the opposition, but not being it. By and large, in the general political system the party niche remains empty.
Frankly, for the country it is a disaster. Nature does not tolerate emptiness, and the party niche is already filled. How? But this is another topic.