There are reports that the Georgian authorities are actually refusing Georgian companies to manage the country's largest industrial and port zones. So 75% of all assets of the Free Industrial Zone Poti Georgian leadership transfers to the management of the Chinese energy company CEFC (China Energy Company Ltd.) Georgian Economic Development Minister Georgy Gakharia put his signature on the relevant documents at the China-Georgia Economic Forum in China.
Thus, the Georgian state sold the lion's share of the assets of the industrial zone of Poti belonging to a foreign company. Poti is the largest port of Georgia.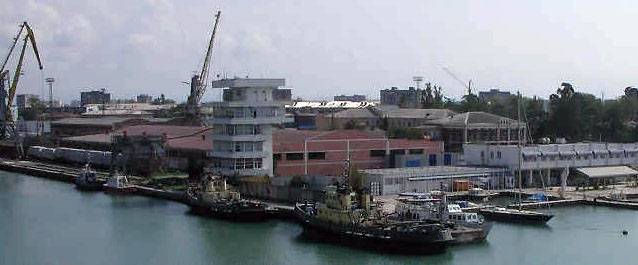 Information Agency
Sputnik-Georgia
cites the statements of Minister George Gakharia:
The agreement provides for the management of the Poti Industrial Zone by CEFC, the sale of 75% of the Poti Industrial Zone, which today belongs to the state.
The free industrial zone in the Georgian Poti was established in 2011 year. Five years later, official Tbilisi announced that the management of the free zone was unsatisfactory, announced the return of part of the assets to the state, and then actually re-privatization. The new investor (and in fact the owner) of the main part of the industrial zone's assets was decided to become China, or rather, the aforementioned Chinese company CEFC.
For reference: China is among the top three major trading partners of Georgia. For purchases, for example, China's Georgian wine takes the second place after the Russian Federation.