There are reports of an explosion from the Ukrainian city of Uman. Every year, Uman (Cherkasy region) becomes the center of mass pilgrimage for Jewish Hasidim because of the presence in the city of the grave of Rabbi Nachman, the founder of the so-called Bratslav Hasidism. On the Jewish New Year (Rosh Hashanah), more than 30 thousand Hasidim come to Uman from different parts of Ukraine and other countries of the world.
It is reported that as a result of an explosion in the city while thousands of pilgrims were in it, an 13-year-old teenager from Israel was injured.
The power of the explosive device, apparently, was small. The boy received numerous hand cuts. One of the garages in Uman was damaged - it was in the place where the explosion thundered.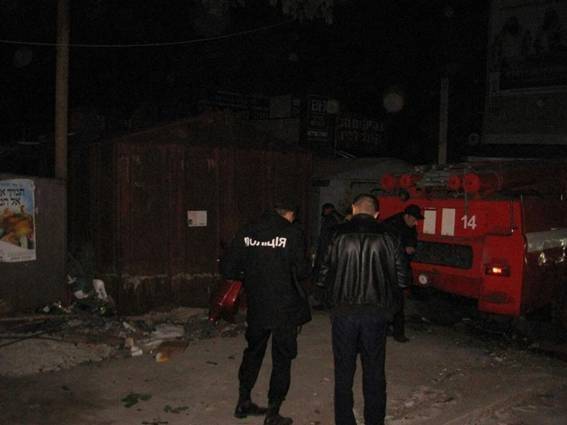 The incident caused a wide public response in Ukraine. First Deputy Head of the National Police of Ukraine Vyacheslav Abroskin arrived in Uman, as well as his colleague Alexander Fatsevich.
From the press service of the NHRI:
At the scene working investigative team and bomb technology. The circumstances of the explosion and the persons involved in the explosion are established. The question of the opening of criminal proceedings.
At the moment, it is not reported how the National Police qualified the explosion in Uman.