As of September 21, the Syrian army, with the support of the Russian Aerospace Forces, regained control in Talis, Al-Shat and Kahira settlements in Hama province and opened safe corridors for civilians to leave Deir ez-Zor, reports
FAN
with reference to sources in the CAP.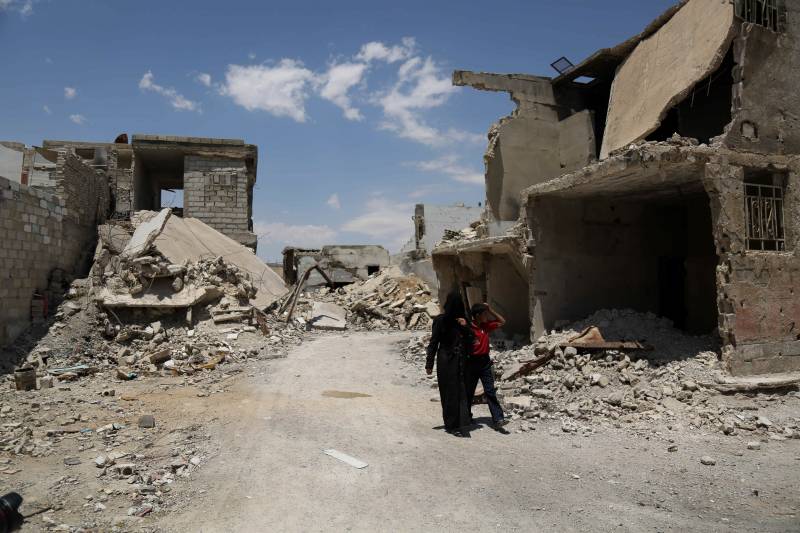 The CAA artillery shelled militant positions near the Tel Nisbin settlement, located northeast of the city of Kharitan (Aleppo Province). The agency recalls that the Hayat Tahrir ash-Sham Islamist alliance managed to strengthen significantly in the neighboring province of Idlib, which allowed militants to step up actions against government forces in the western province of Aleppo and in the north of Hama province.
ISIS terrorists (banned in Russia) using
drone
attacked the SAA at the crossing over the Euphrates near the city of Deir ez-Zor. Detachments of the Syrian Democratic Forces (SDF) plan to completely take control of the eastern part of the province up to the city of Abu Kemal.
Government forces, together with the Allied forces, have opened safe corridors near the town of Deir ez-Zor, which will allow civilians to leave the areas under the control of the militants. At the same time, the Syrian army continues to free urban areas from terrorists.
In the area of ​​a granary in the northwest of the city of Rakka, the fighters of the Democratic Forces of Syria (SDF) seized the 2 "shahid mobile" IG, as well as a warehouse with a large number of
weapons
and ammunition.
In the north of the province of Hama, the CAA, with the support of the Russian Aerospace Forces, fully regained control of the Talis, Al-Shat and Kakhir settlements, having destroyed more than 50 militants. It was also destroyed "shahid-mobile", heading to the village of Ma'an. Government forces continue to conduct fierce battles with IS militants in the Akerbat area. The city itself had previously passed under the full control of the Syrian troops.