Syrian Democratic Forces (DSS) states that the United States continues to supply them with heavy weapons, a DSS source told Sputnik.
The US, as part of the operation in Raqqa yesterday, sent us Hummer armored vehicles and heavy weapons. Last week we received weapons for use during the operation in Deir ez-Zor. Among those who came to us from the United States
weapons
there are heat-guided missiles, machine guns, heavy machine guns, binoculars and mortars
- Said the source agency.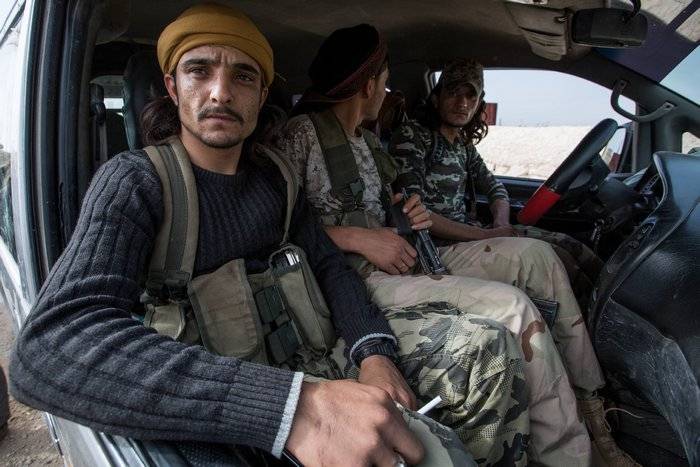 According to him, "weapons and armored vehicles from Northern Iraq were transported by road to Rozhava (the territory of residence of Syrian Kurds) through the Semelka checkpoint".
Then, in the wagons, they were delivered to the DSS positions to the east and south of Raqqa. Total for this was involved 120 trucks
- said a source in DSS.
He noted that "the operation in Raqqa is nearing completion."
Not a month later, as the city will be completely liberated, however, the end of the operation in Raqqah will not mean the end of the fight against Daesh * (IG *). After Raqqa, we intend to continue operations in Syria wherever the positions of the DAISh * terrorists are located. To carry out new operations, we need additional heavy weapons.
- the interlocutor of the agency emphasized
RIA News
.
DAISH * (IG *) is a terrorist organization banned in Russia