President of Belarus Alexander Lukashenko announced the completion of the joint Russian-Belarusian strategic exercises "West-2017".
The joint Russian-Belarusian exercise Zapad-2017 has ended today.
- Lukashenka said during his speech on the results of military studies.
At the same time, he noted that these maneuvers and cooperation with Russia are not directed against third countries "and serve exclusively to protect our national interests." According to the president, representatives of the military diplomatic corps and international organizations who were present at the final stage of the exercise could have been convinced of this.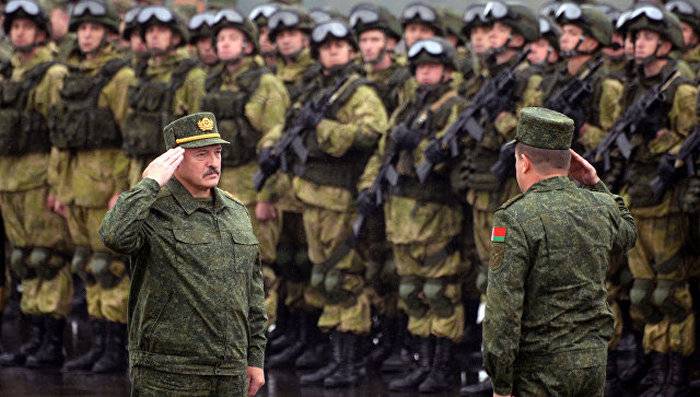 The president of Belarus also explained why he watched the exercises separately from the president of Russia:
My Russian colleague Vladimir Putin and I agreed on separate observation of the joint military exercises Zapad-2017 because of their scale. We agreed that the Russian president will control and monitor the exercises in the north, and I am already in the center.
- said Lukashenko
He recalled that the main phase of the exercise was held on the territory of Belarus, but large maneuvers also took place in the Leningrad and Kaliningrad regions. According to him, earlier both presidents planned to observe the exercises in Belarus.
But in the course of the process they decided that it was necessary to cover the teachings more widely so that people could see the presidents where they work
- added Lukashenko.
The strategic exercises "Zapad-2017" were held from September 14 to 20 in Belarus, as well as at three training grounds in Russia. They were attended by over 12 thousand military personnel, about 70 aircraft and helicopters, up to 680 units of military equipment, including about 250
tanks
, up to 200 guns, multiple launch rocket systems and mortars, as well as about ten warships, reports
RIA News