The Minister of Defense (also known as the Deputy Prime Minister of Bulgaria), Krasimir Karakachanov, said that the Cabinet of Ministers should edit the document, in which Russia is called "a threat to Bulgaria's national security." Recall that on the eve of the head of the Bulgarian government Boyko Borisov said that Bulgaria, by definition, should consider Russia a threat, since that is the definition of Russia given to NATO, and Bulgaria is a member of NATO.
Krasimir Karakachanov, speaking on the air of one of the Bulgarian TV channels, said that Bulgaria had "the need to pursue a balanced policy towards the Russian Federation."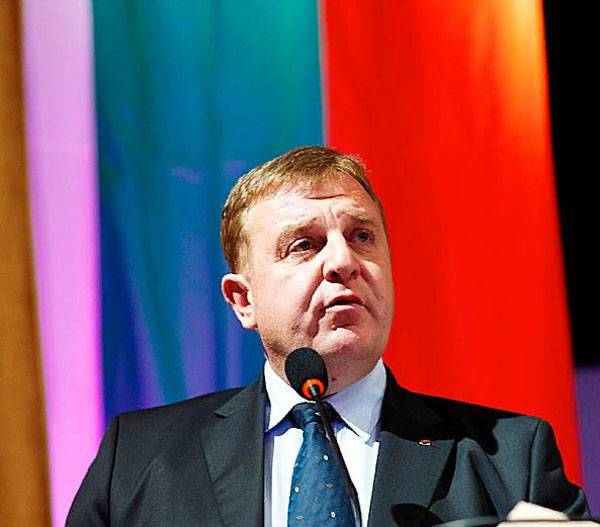 Bulgarian Minister of Defense:
The truth is that the tense situation in relations between NATO and Russia arose because of the situation around the Crimea and Ukraine. In my opinion, the military conflict between the Russian Federation and the North Atlantic military bloc will not come, there will be negotiations. And that negotiations in priority. For Bulgaria, Russia is definitely not an immediate threat.
Karakachanov is in favor of deepening contacts with the Russian Federation to sign an agreement on the repair and modernization of the MiG-29 of the Bulgarian Air Force.
According to the Minister of Defense of this country, up to 80% of the Bulgarian
aviation
canned or just does not rise in the air.
Karakachan:
If we have available airplanes, then why are we going to buy new ones. Explain to me what the logic is: you have a sufficient number of reliable fighters that can be repaired, but are you going to buy new ones and put them back in the hangars?
Recall that earlier the Bulgarian president said that the MiG-29 "outdated" and Bulgaria needs new aircraft. Where to get funds for new planes, the president did not specify.