The Deputy Head of the European Commission for Energy Affairs (EU), Maroš Šefčović, said today that the European Union intends to take "maximum efforts to preserve the Ukrainian transit even after 2019 of the year." According to Shefchowicz, Brussels expects Kiev to make progress in the so-called anandling. For reference: unbanding is unbundling by various activities.
Shefchovic noted that to a greater extent the future transit of Russian gas through Ukrainian territory depends on the position of Kiev itself. The above mentioned banding should lead, according to the European Union, to an increase in competitiveness, which should benefit the Ukrainian economy and increase the functionality of the energy system.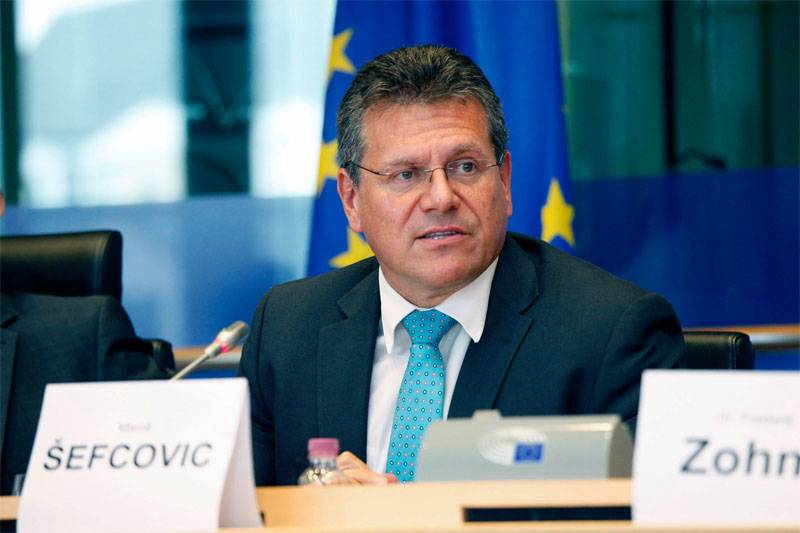 At the same time, the representative of the management of the European Energy Commission actually made it clear to Kiev that it was time to abandon making meaningless financial claims against Gazprom and instead sit down at the negotiating table on the future of gas transit. Recall that today Naftogaz has set Russia new financial requirements for the Russian Federation in the amount of 5 billion.
Interfax-Ukraine
cites the statement of Maros Shefchovich:
I suggested several times that tripartite negotiations could be the best solution to the dispute in the Stockholm arbitration if Ukraine is interested in them in order to find the most convenient solutions to guarantee gas transit for subsequent periods.