The former head of the US State Department spoke about Donald Trump's words at the 72 session of the UN General Assembly, including his words on the crisis on the Korean Peninsula. Recall that on the eve of the US president announced that if the DPRK will openly threaten the United States and its allies, then "will be completely destroyed." At the same time, Trump, as you know, "praised" Russia and China for the supported anti-North Korean sanctions.
According to John Kerry, at the current stage of the United States, it is important to prevent Moscow and Beijing from exercising their right to veto when voting on the next American resolution on the DPRK.
In the interview
EuroNews
Kerry asked what Russia could do to resolve the crisis on the Korean Peninsula.
Kerry stated:
Russia needs to open its eyes to China. In Beijing, they should understand how important his role is in the settlement. Russia should support this position (on a total ban on trade between the PRC and the DPRK). And the task of the United States is to make sure that Russia and China do not use the right of veto.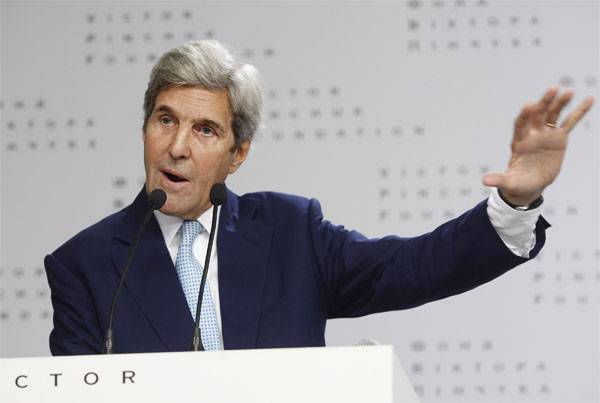 For some reason, the US is confident that if China stops trading with the DPRK, then Kim Jong-un will immediately abandon the development of a nuclear missile program. At the same time, in the States they categorically refuse to understand one simple thing, which, by the way, was mentioned not so long ago by Russian President Vladimir Putin: in the world, and in the DPRK, too, they perfectly remember the fate of Libya and Iraq after under false pretexts there broke into the United States and NATO troops. Therefore, Pyongyang will now precisely complete the formation of its nuclear forces, despite any sanctions.