As the
TASS
, Hillary Clinton announced on the air of the National Public Radio of the United States about the possibility of challenging the results of the last presidential election.
I do not know if there is a legitimate constitutional way to do this.
Clinton originally stated.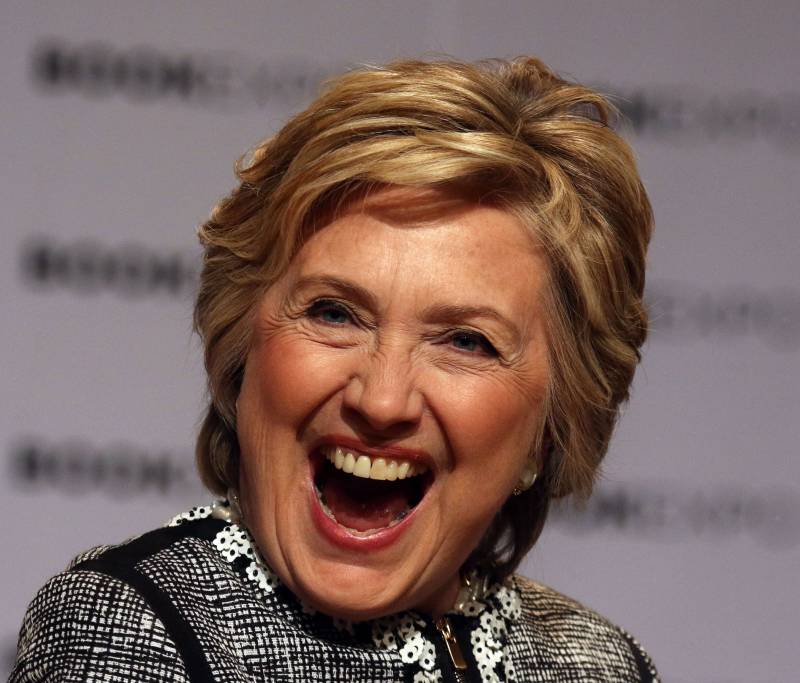 (c) Nancy Kaszerman
Then the moderator clarified what the former candidate would have done if a deeper
Kremlin participation
in the elections.
No, I would not rule out [the possibility of challenging the voting results]. I just do not think that we have such a mechanism.
- Clinton said.
Clinton headed the State Department from 2009 to 2013 a year. 12 April 2015, she announced the nomination of his candidacy in the presidential election of the Democratic Party. According to the voting results of the electoral college, Clinton lost to Trump (304 votes against 227), but she was ahead of him by the number of votes (48,07% against 45,99%).