As the
RIA News
, On September 19, a meeting of the Military-Industrial Commission under the leadership of Vladimir Putin is expected to discuss issues related to the modernization of the army and
fleet
.
The meeting is supposed to be held when the president visits the Almaz-Antey concern, timed to Arms Maker Day.
A set of issues related to the development of the weapons system of the army and navy will be considered.
- Said the press service.
In April, at a meeting of the military industrial complex, Putin announced plans to equip 2025% with 85% for Russian-made weapons with Russian-made components. As he explained, by 2017, the share of modern weapons in the Navy had reached 47%, and in the Armed Forces as a whole - 58,3%. By 2020, this indicator is planned to be increased to 70%.
We have all the prerequisites for this, all the conditions, we will do it.
- said the president.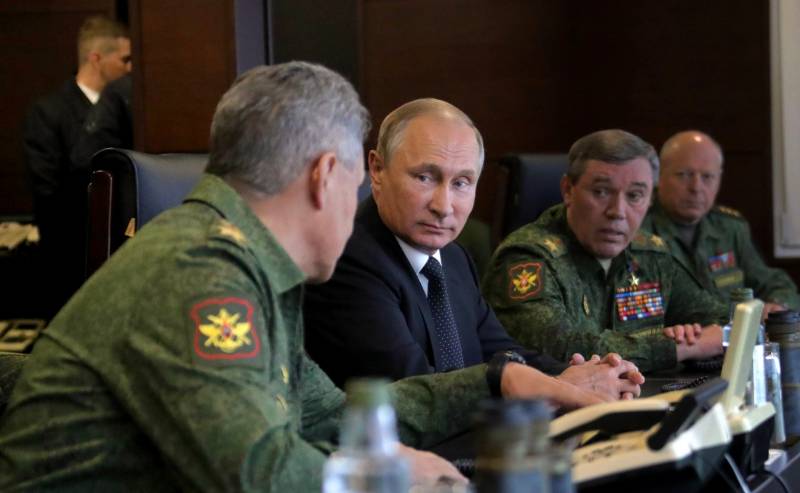 (c) Kremlin Pool
According to him, the main direction of the development of the Navy is to strengthen the naval strategic nuclear forces, equipping modern
weapons
and also synchronization of the development of the supporting infrastructure.
By 2025, it is necessary to create a balanced naval composition of the Navy, which will be able to solve the whole complex of peacetime and wartime tasks in the near and far sea zones, and ensure Russia's naval presence in all strategically important regions of the world ocean.
At the same time, the Ministry of Finance proposes to reduce state budget expenditures in the "National Defense" item by 2018 year to 943,6 billion rubles. with 1021 billion in 2017 year.