From the Odessa region come the details of the next rampant radicals. We are talking about the situation with the acquittal by the representative of the movement "Antimaydan" in the case of the Odessa tragedy 2 in May. Today, the Military Review reported that the radicals attacked a man acquitted by the court of Illichivsk - they were severely beaten, breaking his skull. Severely injured was sent to Ovidiopol hospital.
Now it became known that the radicals staged a real carnage at the walls of the Illichivsk court. More than three dozens of law enforcement officers from the Odessa region suffered from the hands of gangsters.
From the message of the head of the National Police of the Odessa region Ruslan Forostyak:
As a result, 20 police officers of the Main Directorate of the National Police and 15 officers of the National Guard of Ukraine applied for medical assistance after the clashes that took place yesterday in the town of Chernomorsk (Illichivsk).
Forostyak
declares
that the raging mob of radicals, which he calls "the public," actually spat on the court decision.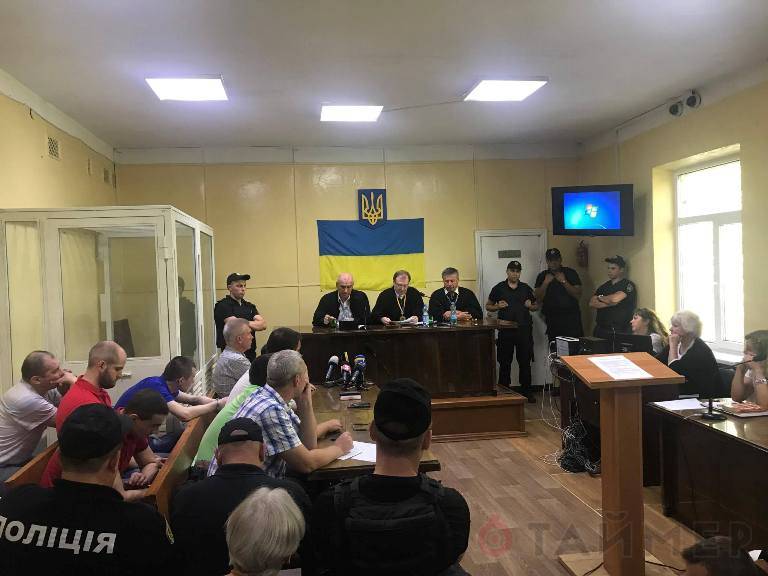 Forostyak's post:
Is the court bad? Submit a collective public appeal against this decision instead of demonstrating outrage.
As if Forostyak is not aware of the fact that no courts for Bandera followers decree. Their main argument - the implementation of attacks, and only in those cases where they feel the advantage on their side.