In the main defense department of Russia, Lithuania responded to claims about the violation of the Lithuanian air border by the Russian military transport plane IL-76. Recall that in Vilnius, they stated that the violation of the borders of Lithuania allowed the Russian side, who took part in one of the stages of the Russian-Belarusian exercise "West-2017".
From the explanation of the Ministry of Defense of the Russian Federation:
September 16, two military transport aircraft
aviation
IL-76 performed a scheduled flight from the Taganrog airfield to the Chernyakhovsk airfield. The flight route passed over the neutral waters of the Baltic Sea in accordance with the established rules for the use of airspace. Due to the thunderstorm front that threatened the safety of the crew and people, the pilots were forced to deviate from the route and sent planes towards the Lithuanian air border, having previously sent a request to the airspace control center in Vilnius.
It is noted that Russian pilots acted strictly in the framework of international standards.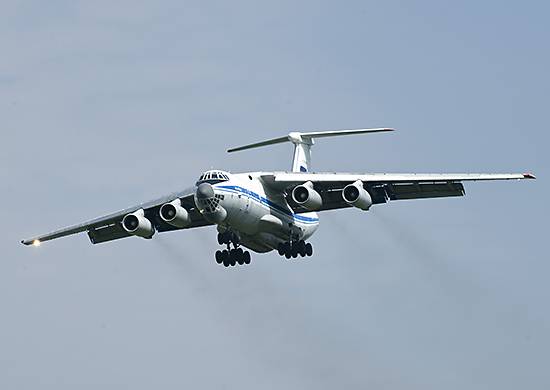 Ministry of Defense of the Russian Federation (quote
RIA News
):
After receiving the relevant permission from the Lithuanian side, the aircraft briefly deviated from the route and, flying around the dangerous section, immediately returned to the main route. On the part of the Lithuanian air traffic control authorities, there were no complaints about the crews of Russian aircraft.
That is, the Lithuanian dispatchers have no complaints about the Russian military transport sides, but the Lithuanian Foreign Ministry has. Apparently, the Lithuanian Foreign Ministry considered that the thunderstorm front was created by the Russian military themselves to "violate the Lithuanian borders and a possible landing of the troops" ...