In the course of the Russian-Belarusian exercise Zapad-2017, servicemen test new types of military equipment, including those created by the joint efforts of the two countries, reports
TASS
message of the head of the press service of the Ministry of Defense of Belarus Vladimir Makarov.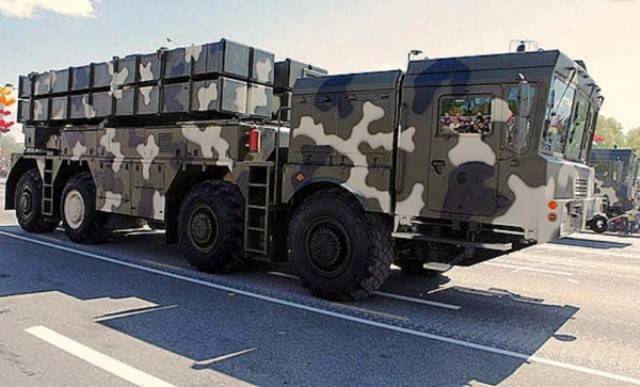 During the exercise, the capabilities of new and upgraded models of weapons and military equipment of both domestic and co-production are checked.
told Makarov.
According to him, "during the rally of tactical episodes, the Cayman armored vehicle with a machine-gun module, the Shershen anti-tank missile system based on the lightly armored V-1 vehicle, and unmanned vehicles take part
aviation
complex "Mosquito", multiple launch rocket system "Polonaise".
Mobile armored vehicle (MBTS) "Caiman", created at 140-m repair plant in Borisov (Minsk region). It is intended "to participate in reconnaissance and sabotage operations, patrolling and escorting convoys, conducting peacekeeping and police operations," the report says. The maximum speed on land is 110 km / h, on water - 8 km / h.
The Polonez MLRS project is also considered successful, which is intended "for destruction with high accuracy of openly located and sheltered manpower, unarmored and armored military and military-special equipment, artillery, missile and anti-aircraft missile systems, aviation equipment on home-based airfields and other objects from 50 to 200 km. " Rockets of the same installation are capable of delivering accurate strikes at 8 targets simultaneously, and the deviation from the given coordinates at the maximum distance does not exceed 30 meters.