While Lithuanian President Dalia Grybauskaite appeals to the UN Secretary-General about the need to "condemn" the Russian-Belarusian exercises Zapad-2017, military exercises of the NATO contingent started in Lithuania itself. And we are not talking about military maneuvers directly Lithuanian army.
Informational portal
Delphi
reports that this week military maneuvers in Lithuania are being carried out by Dutch military personnel. Among the participants of military exercises in the Republic of Lithuania are the military personnel of the 42-th Limburg motor regiment of infantry, as well as the 13-th brigade of the Armed Forces of the Netherlands.
To carry out the maneuvers, the Boxer infantry fighting vehicles and reconnaissance armored vehicles of the German-Dutch production Fennek were deployed to Lithuania from the Netherlands.
The Dutch military command states that during the maneuvers shooting will take place, but they "will not create any inconvenience to civilians." It is stated that all the ammunition used during the shooting will be "imitating".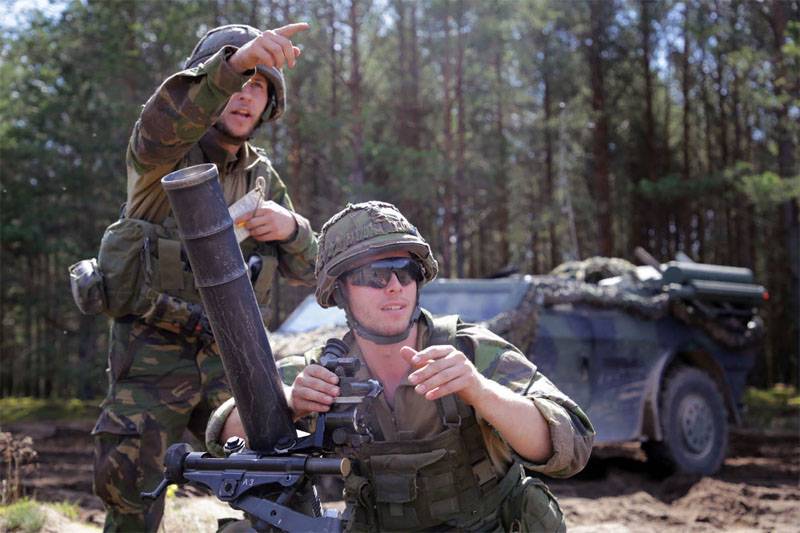 Recall that earlier in the Baltics, local residents have repeatedly complained to the NATO contingent about the exercise. In one of the episodes, NATO soldiers appeared on the territory of a private household, and then a local resident had to pick up a hunting rifle to demonstrate his intention to protect his house. Another episode was related to how "imitation" ammunition exploded just a few meters from the fence of the villa territory of a local resident.
For your information:
The Netherlands army entered the war during World War II on its territory 10 May 1940. Five days later, the Dutch armed forces capitulated. Two SS divisions were formed from the former anti-Hitler units in a short time.
Now in Lithuania are the descendants of those who easily moved from the anti-Hitler to the Hitler coalition?