Tehran will close the border with Iraqi Kurdistan, if the region, as a result of the referendum, gains independence from Baghdad, reports
RIA News
Statement by the Secretary of the Supreme Security Council of Iran, Ali Shamkhani.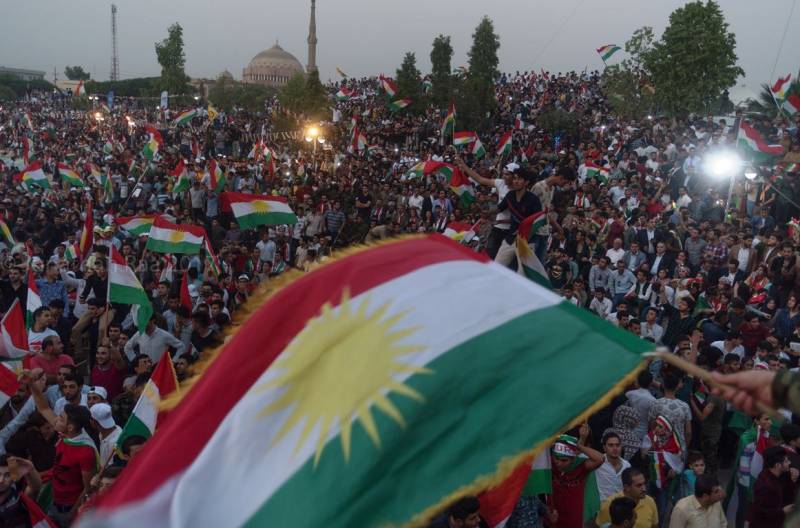 Border agreements operate exclusively with the central government of Iraq, and the disengagement of Kurdistan from the central authorities of Iraq will mean the closure of all border crossings on the common (with Iraqi Kurdistan) border,
said Shamkhani, noting that this would lead to "a revision of the agreements Tehran has with the Kurdish region in Iraq."
Iranian authorities recognize only a unified Iraq and the federal government of this country, he said.
Recall, the leadership of autonomous Iraqi Kurdistan has appointed a referendum on secession from Iraq on 25 in September, ignoring the prohibitions and appeals of the central authorities. Baghdad considers this referendum illegal, the country's parliament voted against it.
Recently, representatives of the United Nations, the United States, France and Germany proposed the head of the Kurdish region, Massoud Barzani, to postpone the vote until better times. However, the Kurdish leader said that the referendum would take place at the appointed time, if he was not offered alternatives. Last Thursday, Barzani announced that he had received such an alternative from a number of Western countries.