The US military is counting on strengthening cooperation with the Russian Aerospace Forces in the sky over Syria, reports
RIA News
message of the Washington Post.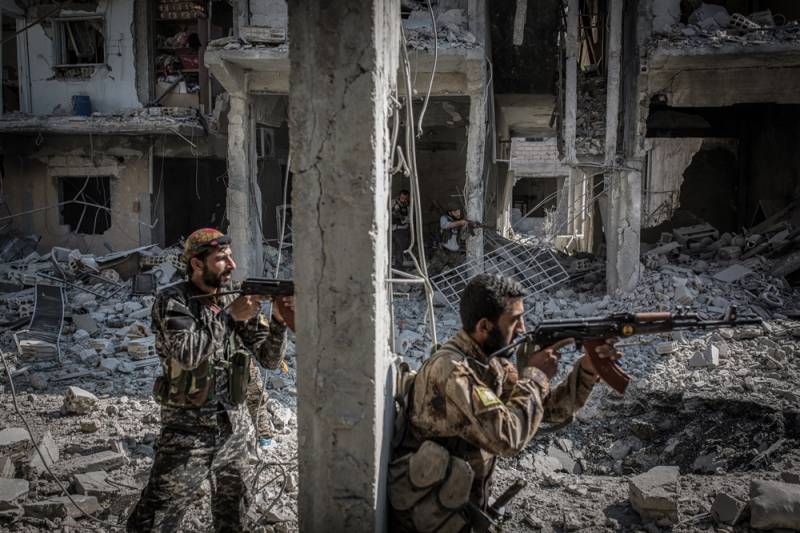 The leadership of the Western coalition on Saturday accused Russia of hitting the positions of the Arab-Kurdish SDF units. At the same time, a Kurdish source told the agency that 6 SDF fighters suffered as a result of a strike not by Russian but by Syrian aircraft. The Russian Defense Ministry, in turn, said that the US military had been informed in advance of the borders of the military operation in Deir ez-Zor.
The Pentagon is taking additional steps to ensure direct communication between the American and Russian commanders on the spot, after the US allies in the Deir ez-Zor area were hit, the newspaper writes, citing the head of the U.S. Chief of Staff Committee Joseph Dunford.
According to the information, Dunford told a small group of journalists that "the channel for eliminating conflict situations (between the Russian and US military) did not work when Syrian and Russian aircraft were bombed by US-backed Syrian opposition forces east of the Euphrates River."
According to the American general, during a telephone conversation with the Chief of the General Staff of the Russian Armed Forces, Valery Gerasimov, he suggested that military leaders "could use this communication channel to identify the enemy moving freely in the Euphrates region."
He added that the situation was also discussed in a conversation between Secretary of State Tillerson and Russian Minister Lavrov.
According to the newspaper, "the US and Russian military traditionally use the Euphrates as a dividing line:" Russian and Syrian government forces attack targets in the west, and US-supported groups in the east.
"However, in recent weeks, numerous offensive operations by both the United States and Russia practically overlap with each other," the article says.
Resolving conflicts in this area has become more difficult than a few months ago. We have not solved all the questions
noted the dunford.