As the
news
portal "
Messenger of Mordovia
", During 5 months, active work was carried out on the restoration of a unique machine. 787 Object" Viper ", which had been idle for a long time under the open sky in Kubinka near Moscow.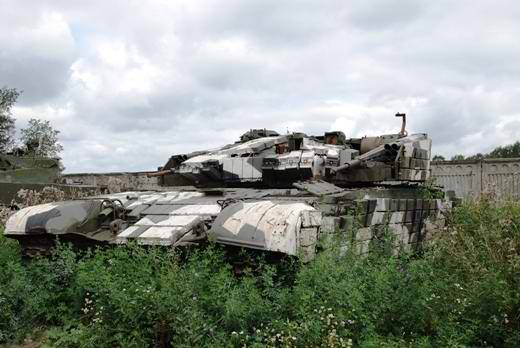 This technique is the forerunner
BMPT "Terminator"
expected to be delivered to the Armed Forces of the Russian Federation. The development of the "Viper" was launched in 1995 at GSKB-2 (Head Specialized Design Bureau). The base of the new product was the T-72AV tank, the hull remained virtually unchanged, not taking into account the removal of the tower. The equipment is armed with two 2A72 automatic guns, 7,62 mm PKT machine guns paired with them and launchers with uncontrolled
aviation
rockets. Aft mounted two 12,7 mm anti-aircraft machine guns NSVT.
It is possible that over time, restoration work will be carried out in relation to other equipment located in the reserve funds of Kubinka, in particular BMPT Object 781, experienced combat
tanks
Object 187, on the basis of which the T-14 Armata was created.